---
Upcoming Events:
Captive Insurance Lunch & Learn with Sequoia Risk Partners: September 26th, 2023
ATA Management Conference & Exhibition: October 14th – 17th (Austin, TX)
HOS/Logbook Seminar: October 17th, 2023
Drug & Alcohol Seminar: October 18th, 2023
Lunch and Learn with Beehive Insurance Agency: TBA
Announcements:
Thank you to everyone who came out to support the association last Wednesday for the 2023 UTA TruckPAC Golf Tournament.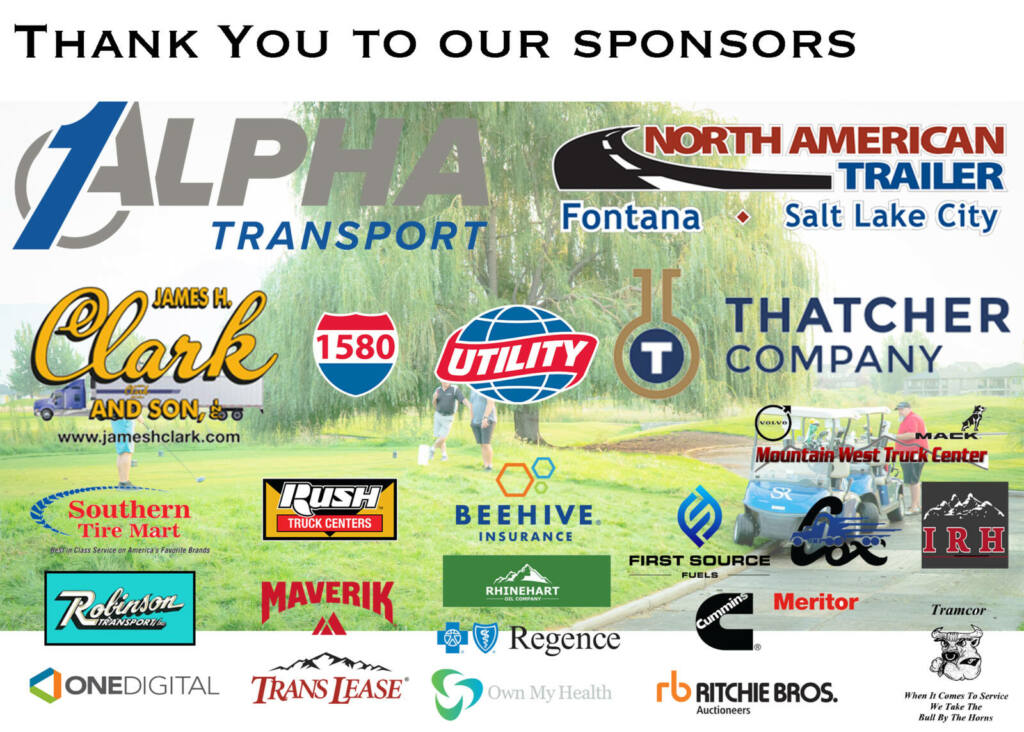 Special Offers:
The University of Utah , Cal Poly, Montana Tech, and Texas A&M University has developed a new emerging technologies free online specific to site BioHazzard class.
Meramec Solutions is planning to push a promotion to UTA members where they will provide their services for 1 week for free.
In September, professional drivers will be able to enjoy exclusive savings through the myRewards Plus app* at participating Pilot, Flying J and One9 travel centers, including:
Three free drinks every week on Pilot coff­ee, fountain drinks, and top-selling beverage brands from the cooler*
Offers on freshly prepared foods each week— including 50% off pizza, burgers, salads, and more*
Food and beverage discounts of 10% for Military or Veteran Pro Drivers (after authentication through ID.me)*
Additional off­ers, including food and beverage buy one get one free deals throughout the month*
Canadian professional drivers will automatically receive an extra bonus point per four liters when they swipe their myRewards® card*
---
Events and Announcements: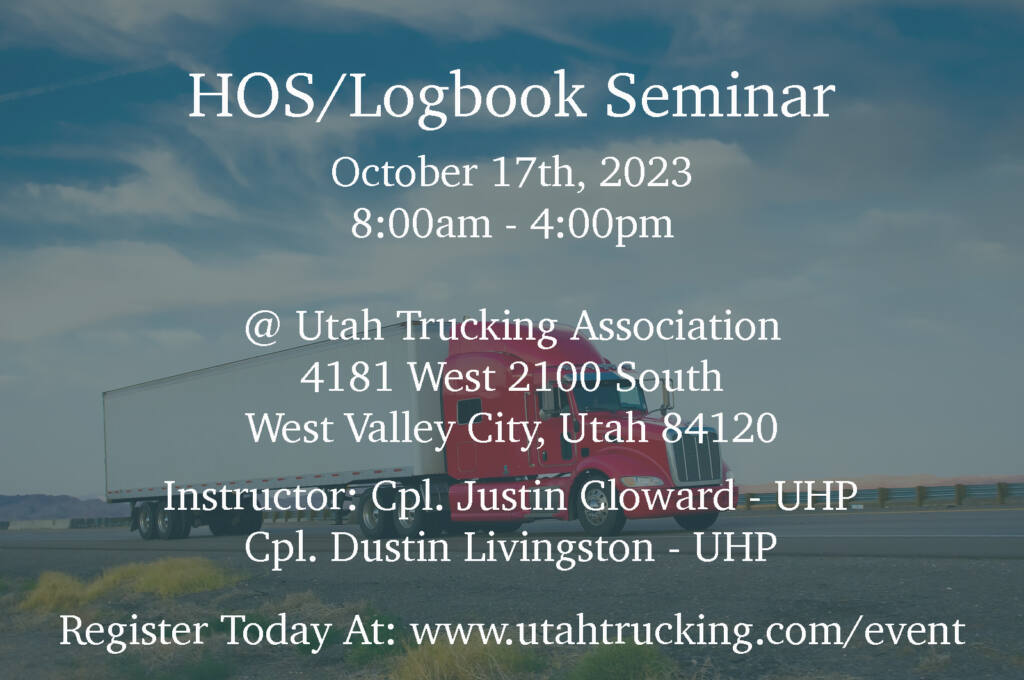 ---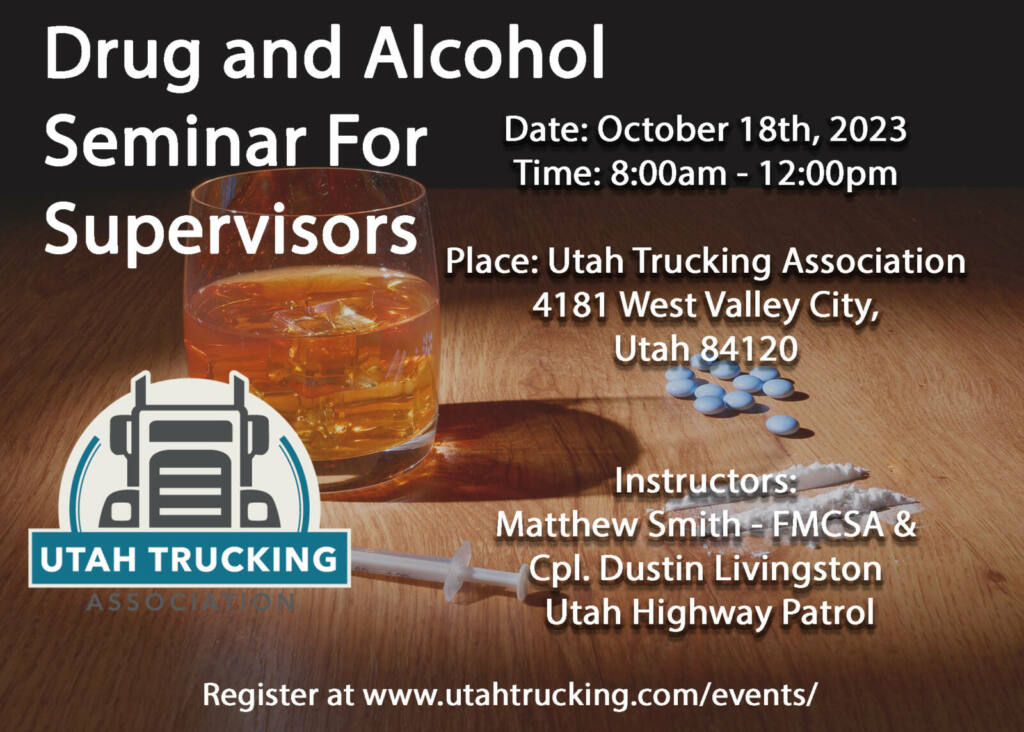 ---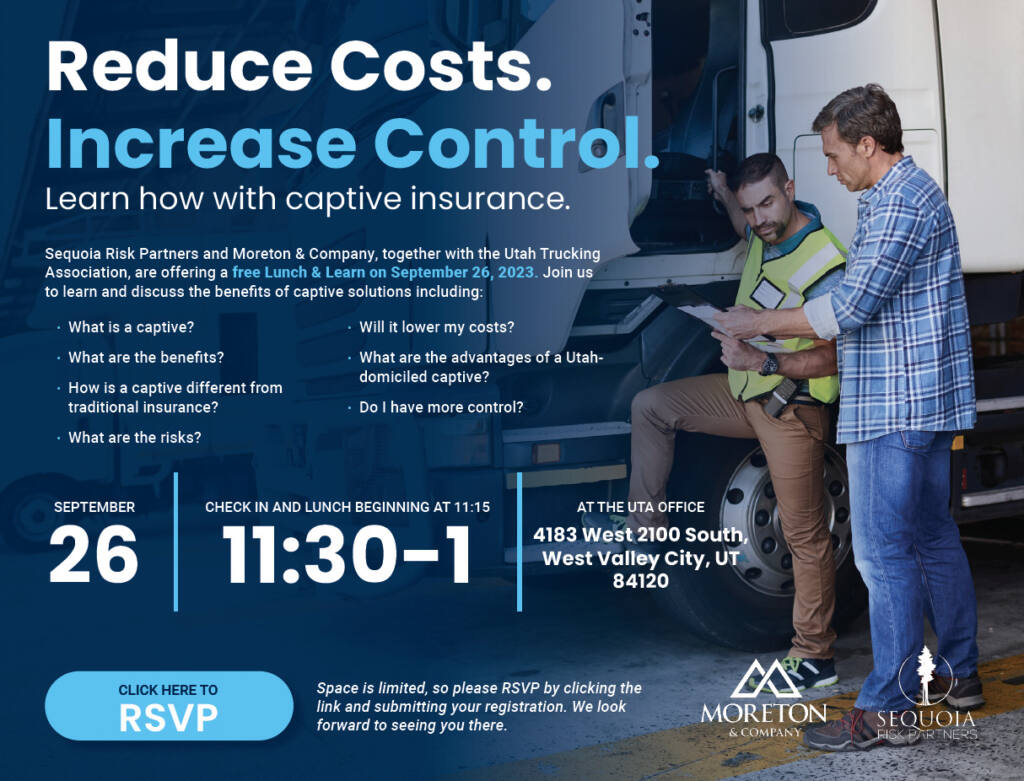 ---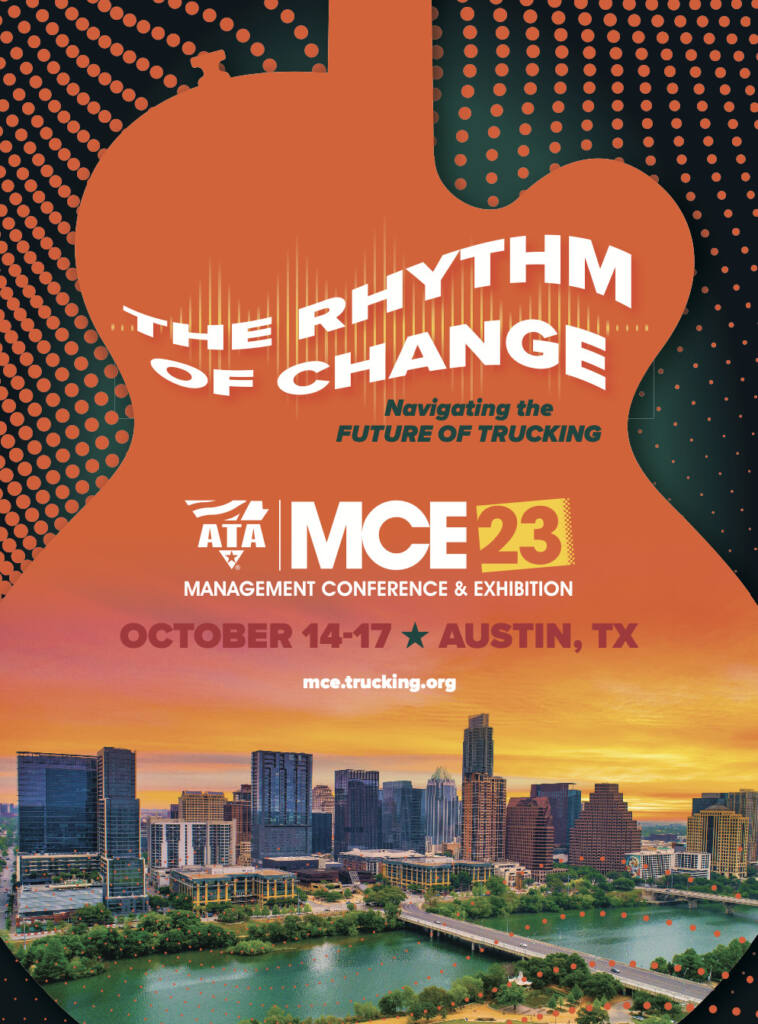 ---
Resources: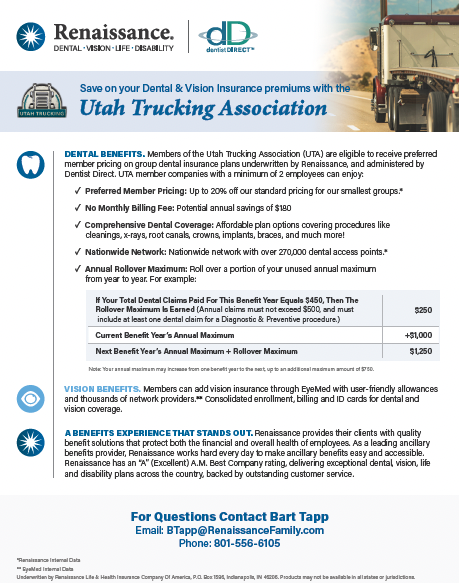 ---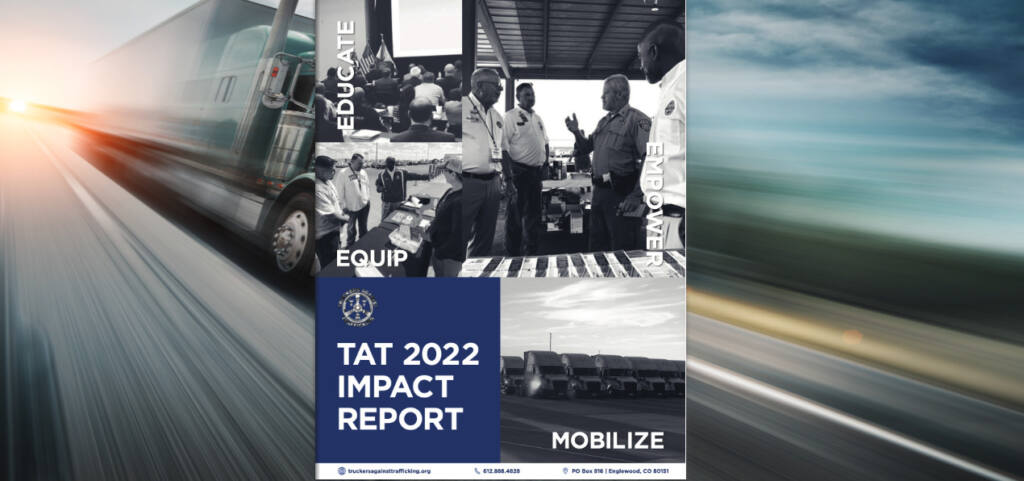 ---
Samba Safety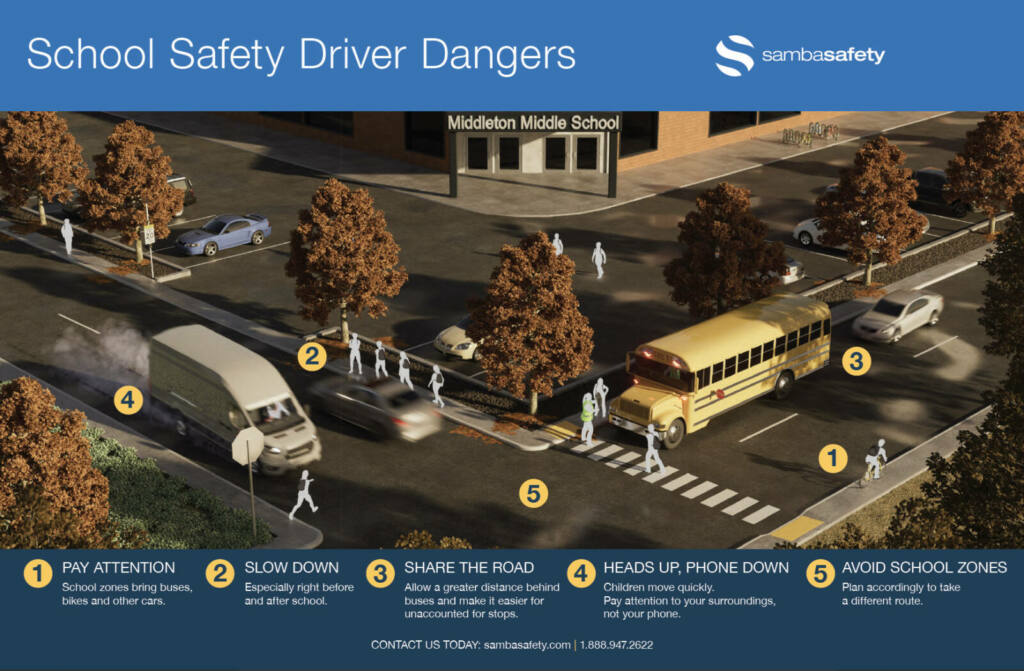 ---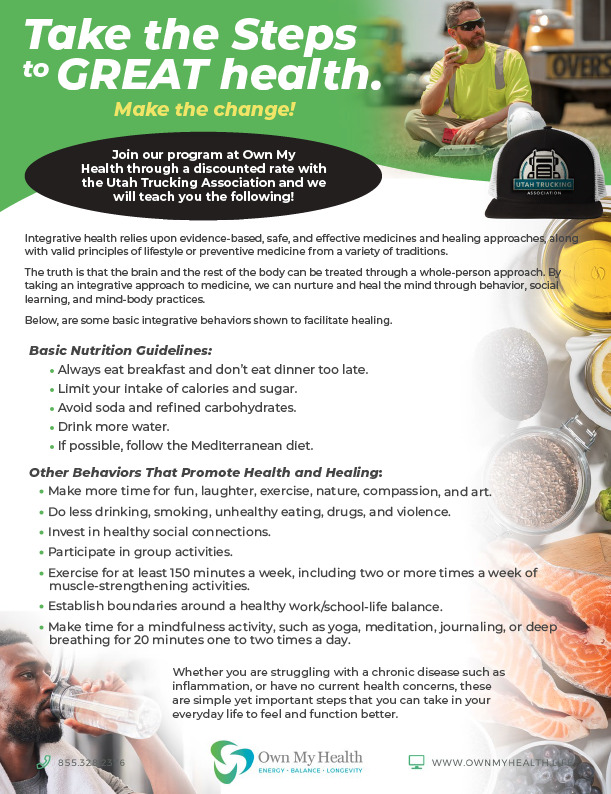 ---

---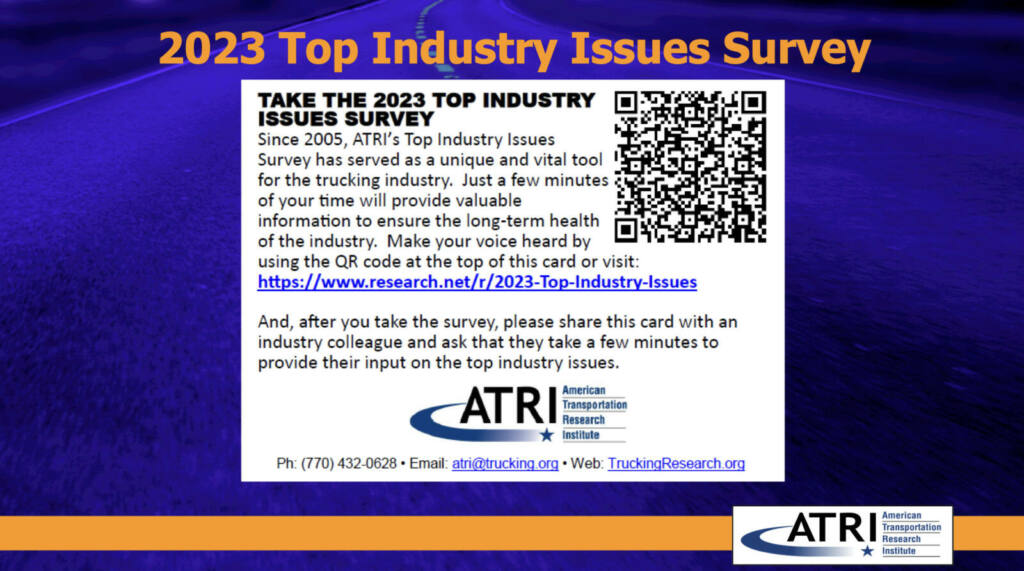 ---
News:
IMPORTANT FMCSA NOTICE: End of Grace Period for Revoked ELDs
On July 25, 2023, FMCSA removed the following device from the list of registered ELDs due to the ELD providers' failure to meet the minimum requirements established in 49 CFR part 395, subpart B, appendix A.

---
Will Autonomous Trucks Displace Drivers? Congress Holds Hearing on Impacts 
A hearing held Wednesday by the House Highways and Transit Subcommittee heard from the ATA, the autonomous trucking industry and a safety advocate on the impacts of autonomous trucks on the trucking workforce, safety and more.
---
Coalition Calls on House to Approve Truck Parking Safety Improvement Act 
A coalition of trucking and related organizations Monday asked the leaders of the House to approve legislation that would increase trucking parking. They said the bill addresses what the organizations said is an "important safety issue that affects America's professional truck drivers, the trucking industry, the American public, and the national supply chain."
---
FMCSA Proposes Federal System for Third-Stage DataQs Appeals 
With its notice publishing Thursday, FMCSA finally proposes an appeal process for third-stageDataQs reviews — or requests for change to a violation, crash or other information that have been rejected at least twice already, whether by state or federal officials, with some limitations.
---
Yellow Receives OK to Sell its Truck Fleet 
A U.S. bankruptcy court has approved Yellow Corp's request to sell its fleet of trucks by October while continuing to market their real estate assets. Those assets have already received a $1.525 million bid by Estes Express Lines. Yellow filed for bankruptcy in August after a labor dispute. The company owns around 12,000 trucks and 35,000 trailers, according to court documents. Yellow intends to conduct an auction for its vehicles by Oct 18 and seek court approval for the vehicle sale on Oct. 27.
---
Crash Victims Allege DOT Violations Related to Underride Guard Report 
Truck safety advocates want the Biden administration to investigate whether regulators violated ethics rules and federal law in conducting cost-benefit assessments of crash protection equipment for truck trailers. 
FMCSA Removes Two More ELDs From Registered Devices List 
The Federal Motor Carrier Safety Administration announced Thursday it has removed Falcon ELD and KSK ELD from its list of registered Electronic Logging Devices. FMCSA said it placed these ELDs on the Revoked Devices list due to the providers' failure to meet the minimum requirements established in 49 CFR part 395, subpart B, appendix A (functional specifications for ELDs), effective Sept. 14.
---
'Uncharacteristically Large' Boost to Used Truck Sales in August 
The used truck market saw a huge uptick in activity last month, ACT Research reported Thursday. The company says Class 8 same dealer used truck retail sales volumes surged 14% month over month, an huge monthly change. 
---
Thank You To Our Advertising Sponsors!