---
Upcoming Events:
ATA Management Conference & Exhibition: October 14th – 17th (Austin, TX)
Lunch and Learn with Beehive Insurance Agency: October 16th, 2023
HOS/Logbook Seminar: October 17th, 2023
Drug & Alcohol Seminar: October 18th, 2023
2023 Autumn Shotgun Shoot: October 27th, 2023
UTA Drivers Awards Banquet: November 3rd, 2023
2023 ATV/UTV Jamboree: November 18th, 2023
Announcements:
Special Offers:
---
Events and Announcements: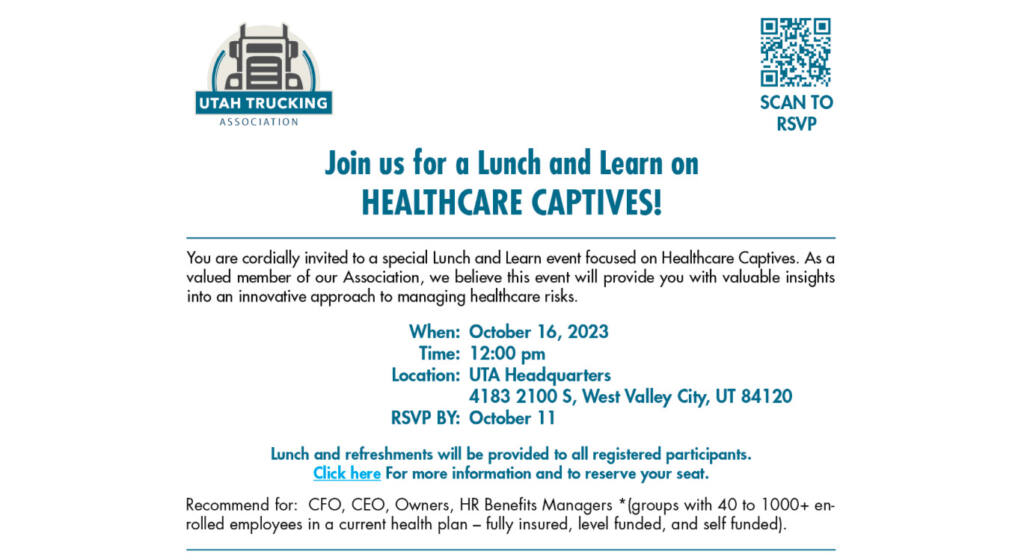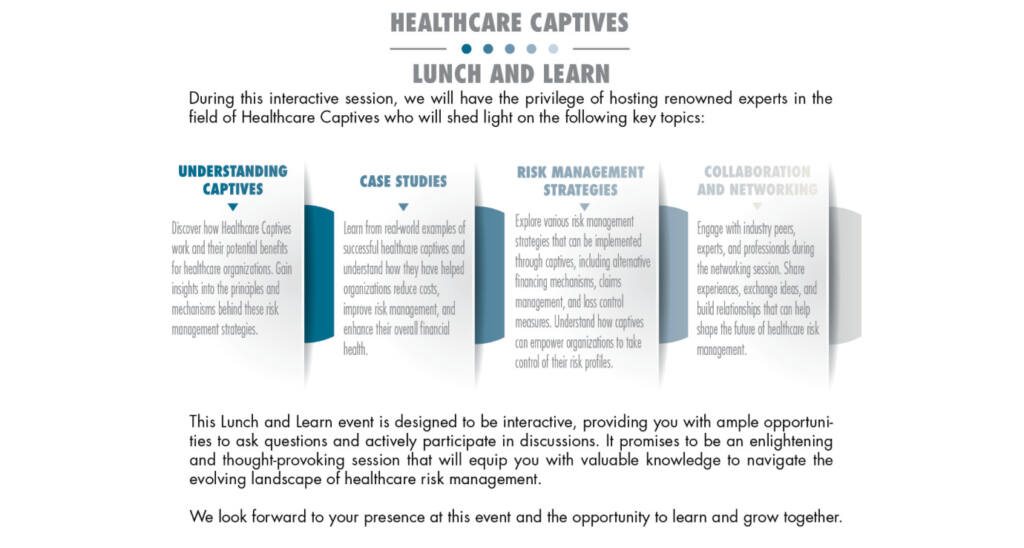 ---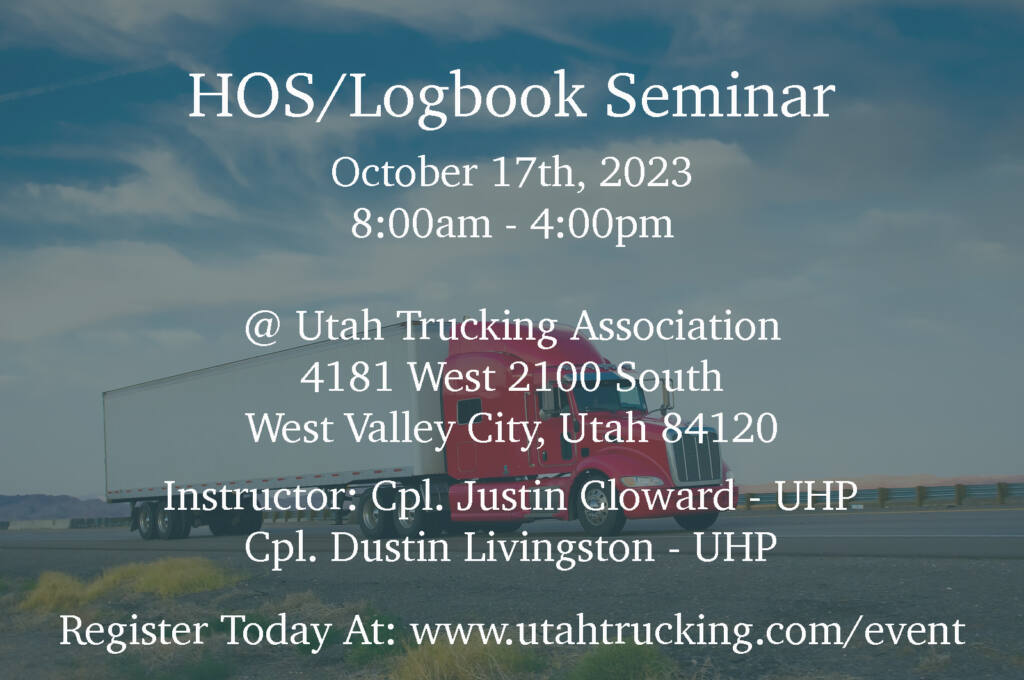 ---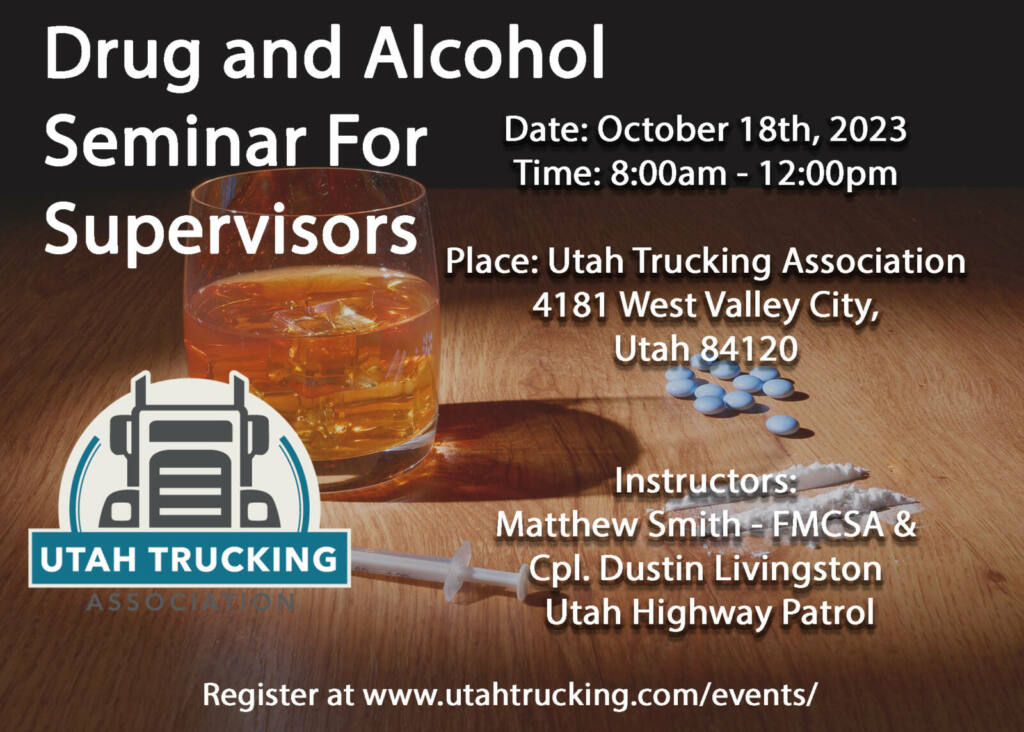 ---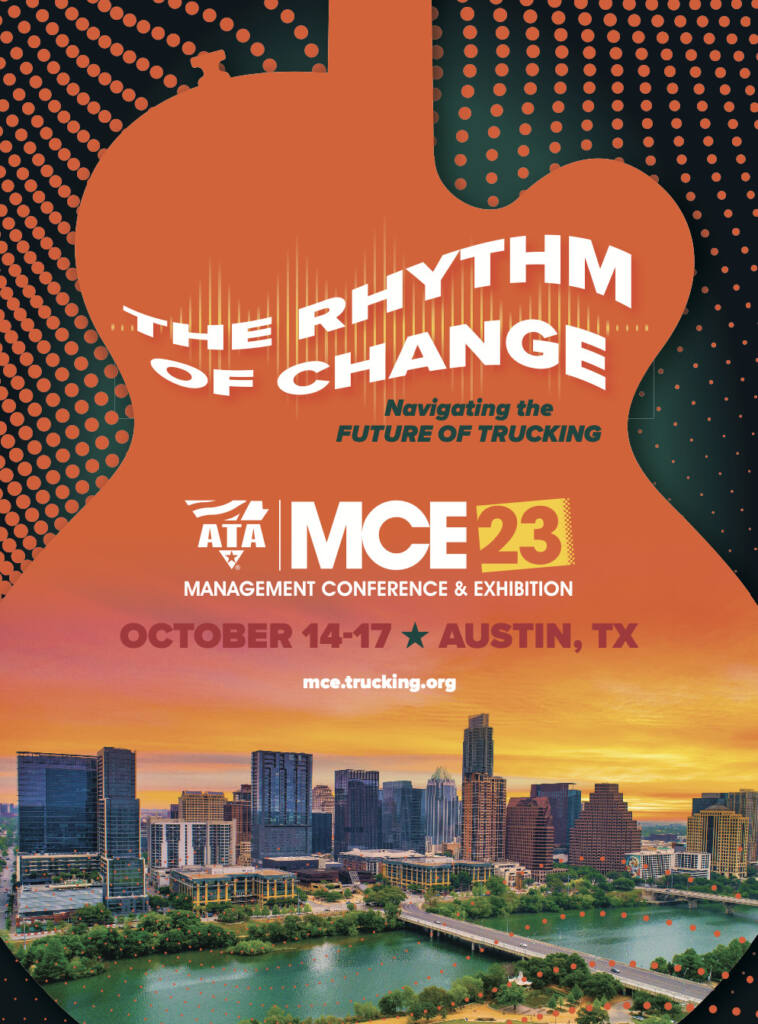 ---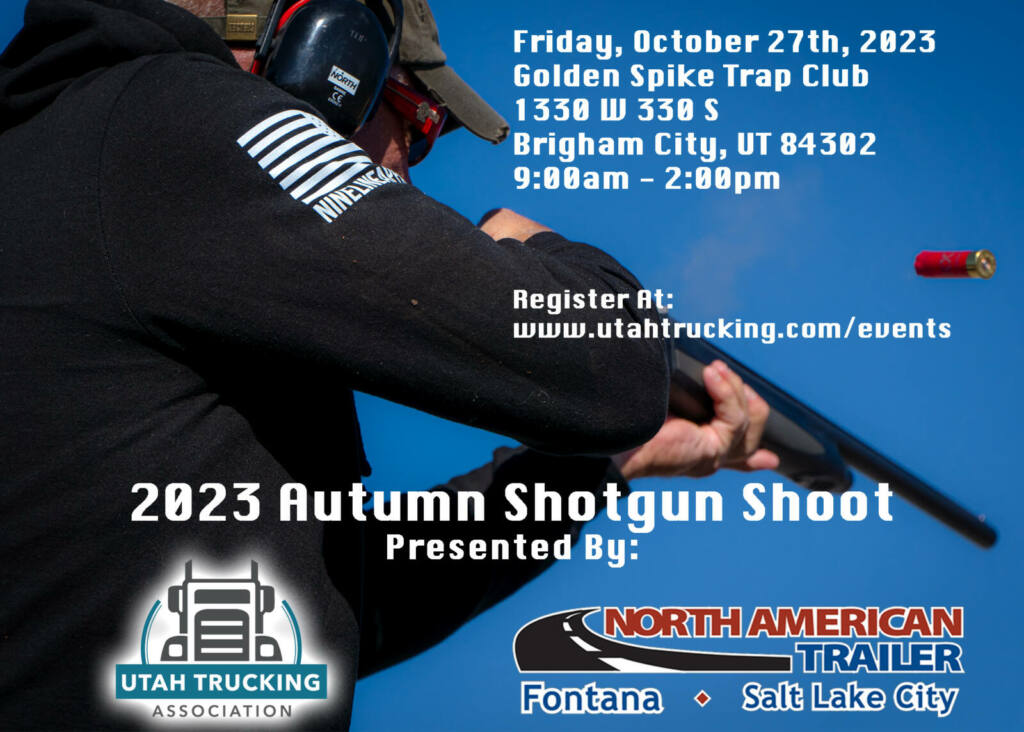 ---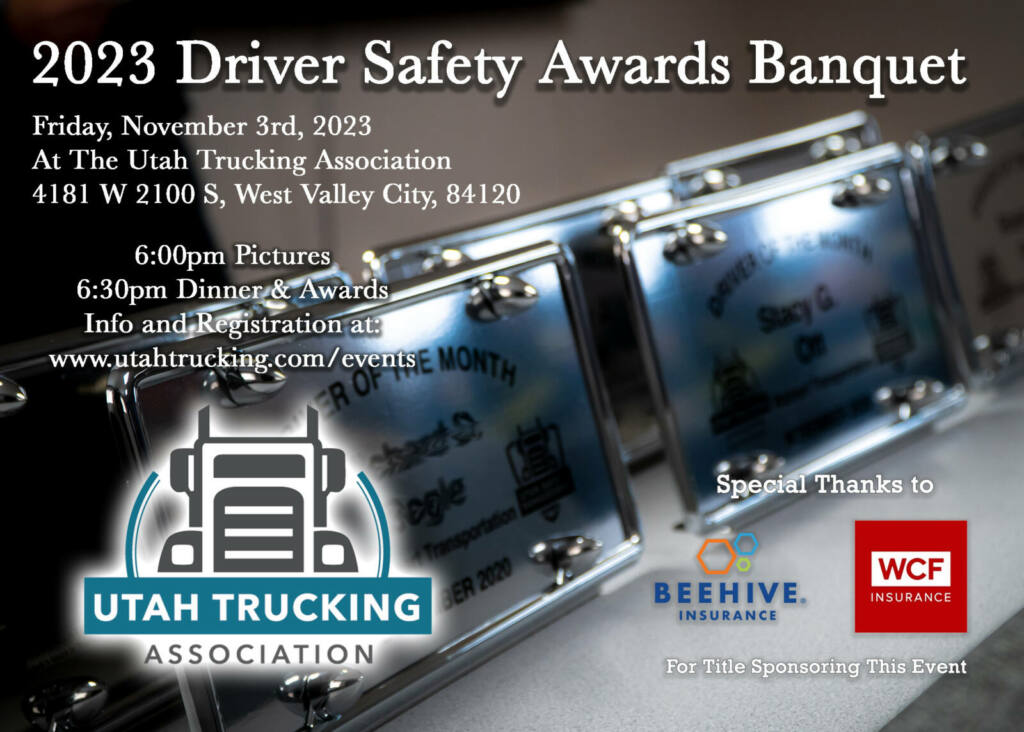 ---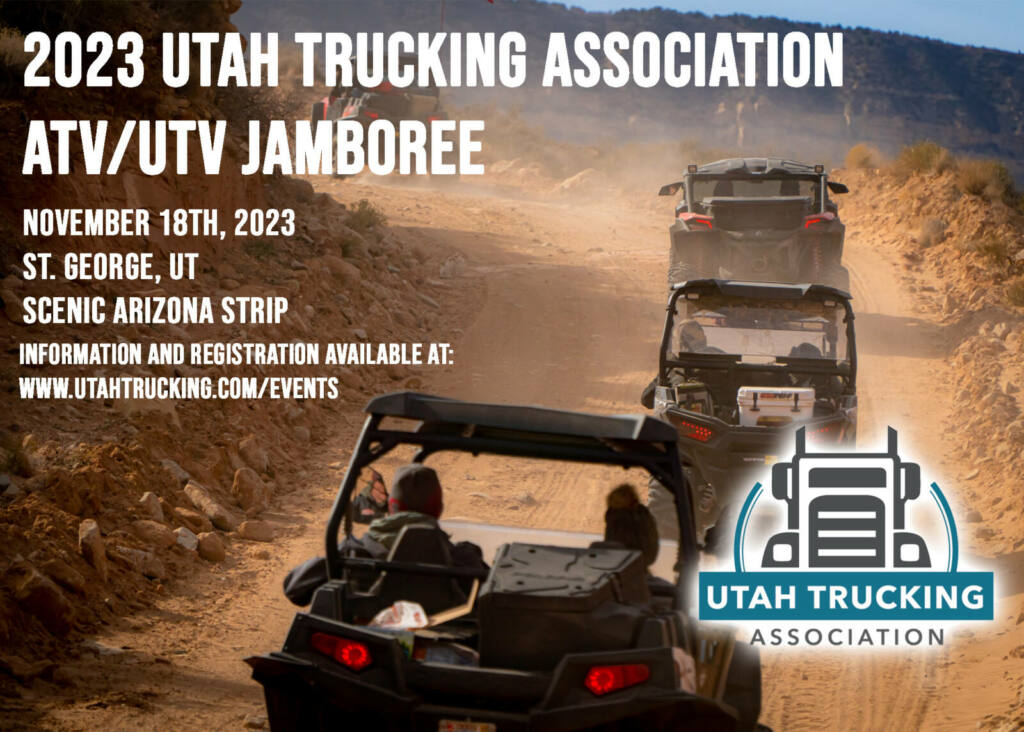 ---
Resources: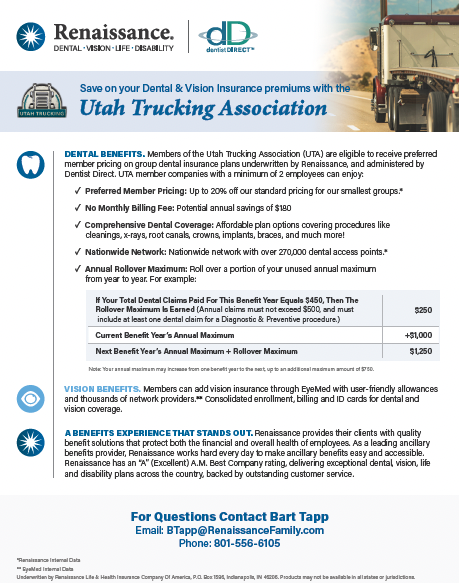 ---
Samba Safety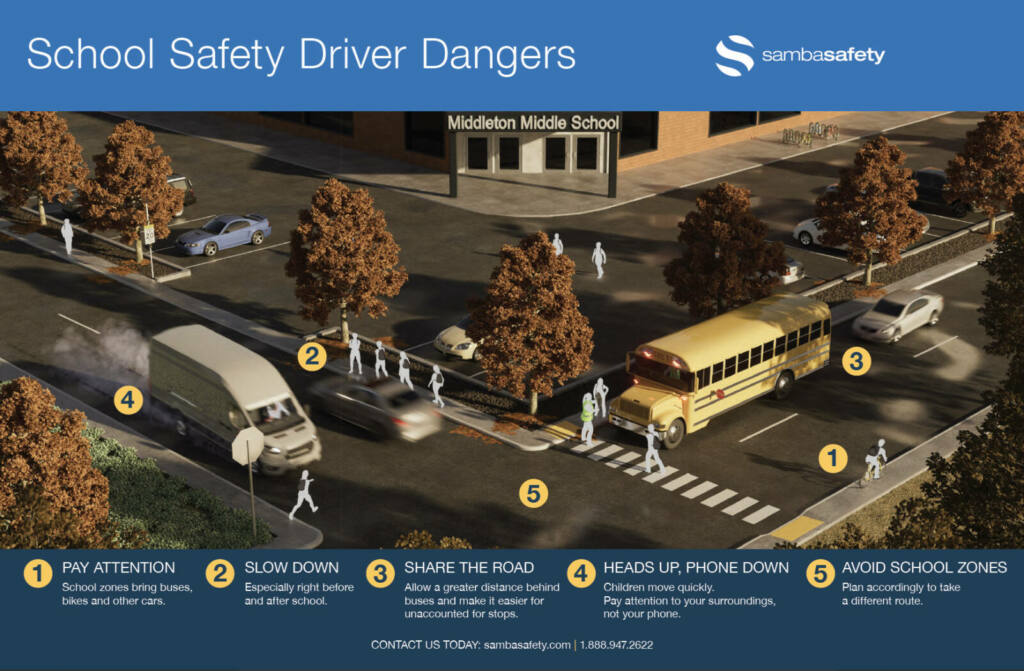 ---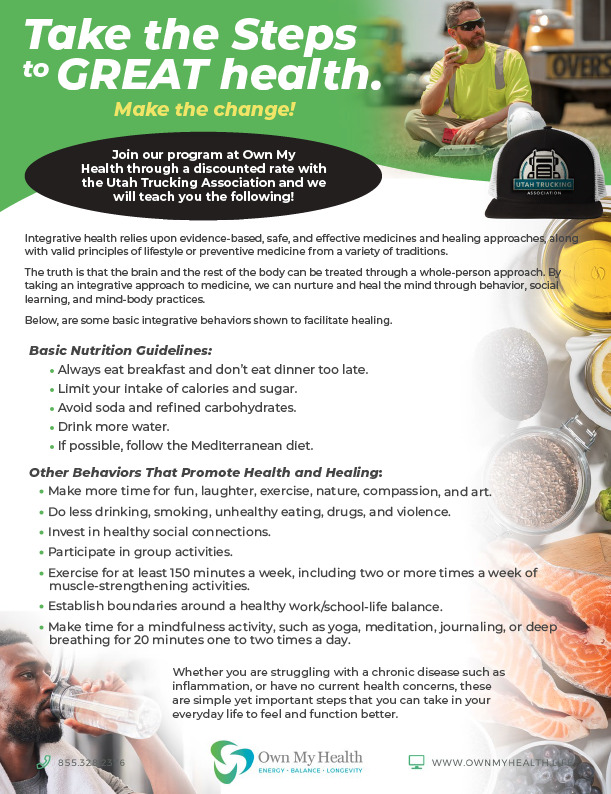 ---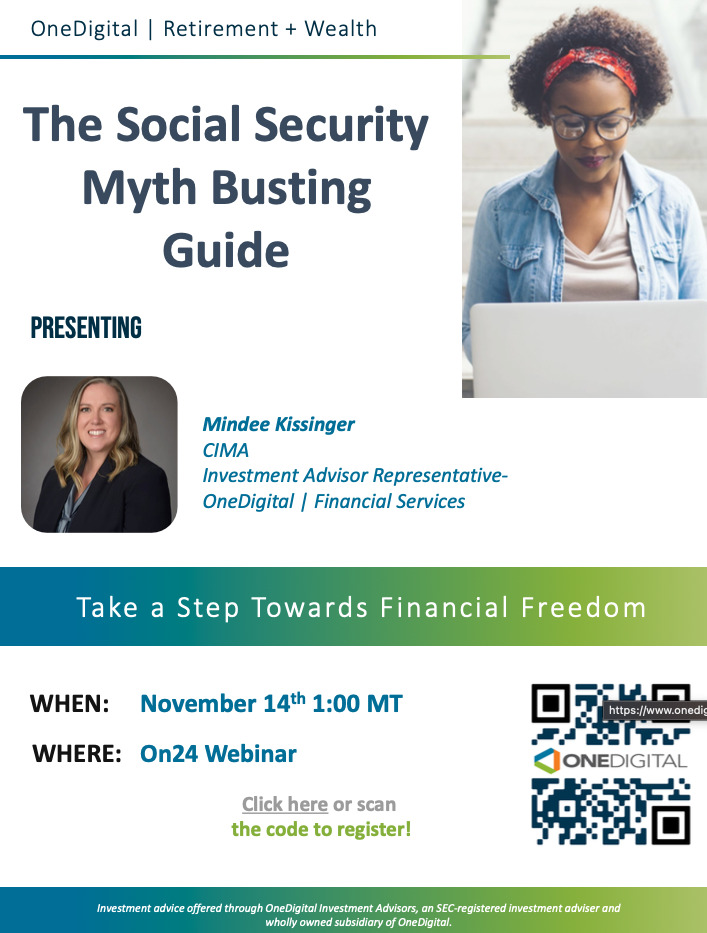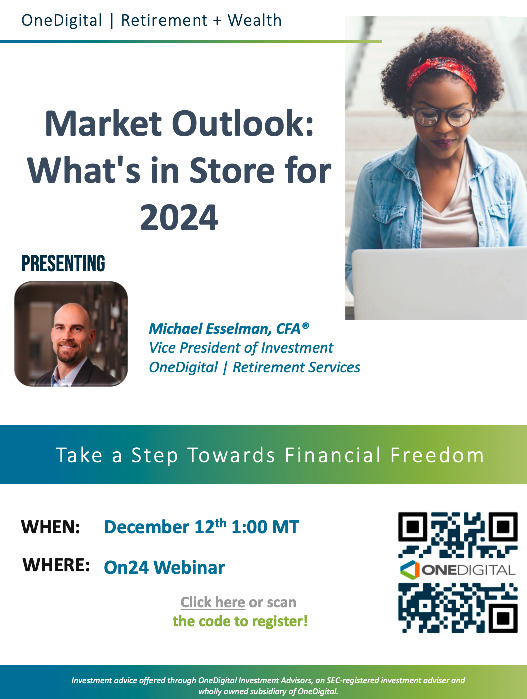 ---
News:
Pepsi Spills the Beans on Tesla Semi's Real-World Hauling Performance 
PepsiCo, the only commercial customer of Tesla's supposedly game-changing Semi truck, has finally opened up about the truck's nuts-and-bolts performance stats, including all-important range and weights.
---
The Humanless Difference: Autonomous Efficiency Goes Beyond Fuel Savings 
Smoother, slower-moving robotic trucks burn less diesel than human-driven tractor-trailers. Taking the driver out of long-haul trucking could also make maintenance more predictable and save fleets on their most expensive cost: humans.
---
ATRI to Begin Research on Challenges Facing Female Truckers 
The American Transportation Research Institute (ATRI) is initiating research on the challenges facing women truck drivers as well as barriers that discourage women from considering a career as a truck driver.
---
Renewal Periods for Operating Permits Opening Soon 
With fall upon us, it's time for carriers and owner-operators to begin getting their paperwork and permits in order.
---
Employers Must Use New Form I-9 Starting November 2023 
In August, the U.S. Citizenship and Immigration Services (USCIS) released a revised Form I-9.  The form is the Employment Eligibility Verification Form required to verify an employee's identity and employment authorization. The Form I-9 is required for each individual hired for employment in the United States, including citizens and noncitizens.
---
Report: Traffic Fatalities Falling as Miles Traveled Increase
The National Highway Traffic Safety Administration last week released its early estimates of traffic fatalities for the first half of 2023, estimating that traffic fatalities declined for the fifth straight quarter. An estimated 19,515 people died in motor vehicle traffic crashes in the first half of the year, representing a decrease of about 3.3% from the 20,190 fatalities in the first half of 2022.
---
Wyoming I-80's $34M Overhaul After the 'Winter From Hell' 
Wyoming's treacherous stretch of I-80 has received a facelift and about 200 new truck parking spaces following the "winter from hell" that saw drivers stranded for days and road crews battling nightmare snowdrifts. The new truck parking spaces at Quealy Dome (near mile marker 290) and at Fort Steele Rest Area (MM 228) between Laramie and Rawlins.
---
Thank You To Our Advertising Sponsors!