---
Upcoming Events:
November 8th – HOS/Logbook Seminar
November 15th – DOT Audit/ Compliance Seminar
Announcements:
Southern Utah Trucking Association Scholarship Applications are Re-Opening for Second Time this Year. (See Below for More Detail)
Special Offers:
The CDC research study offering $195 to receive your FDA approved flu shot. (See Below for More Detail)
Truckers Against Trafficking came out with an ELD-friendly platform called eTAT. (See Below for More Detail)
---
Events and Announcements:
Thanks to everyone who came out and supported the 2022 Autumn Shotgun Shoot last week!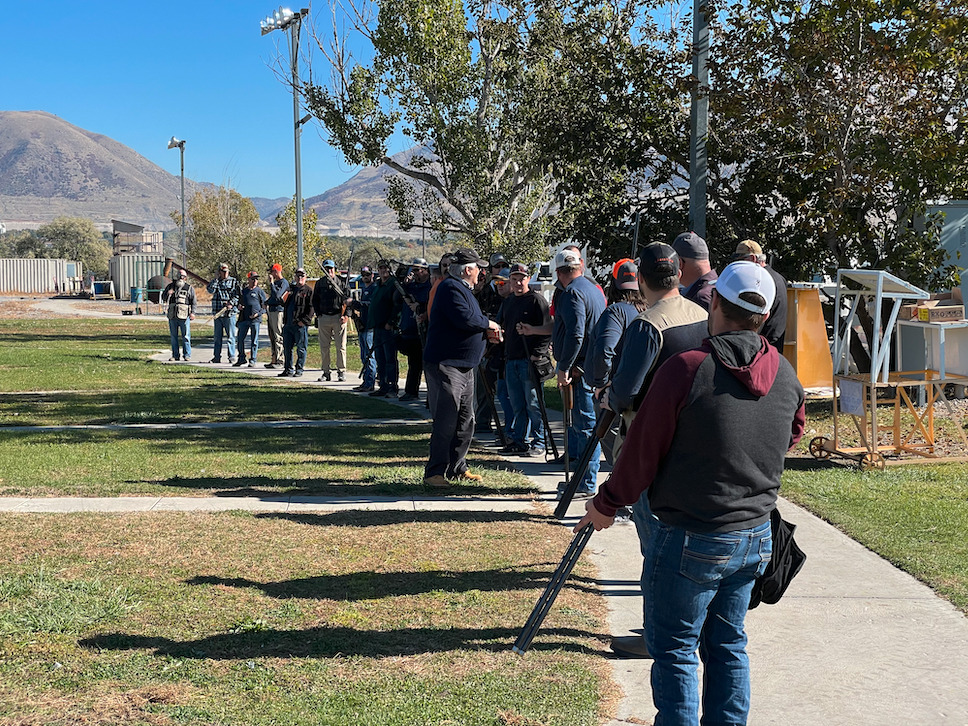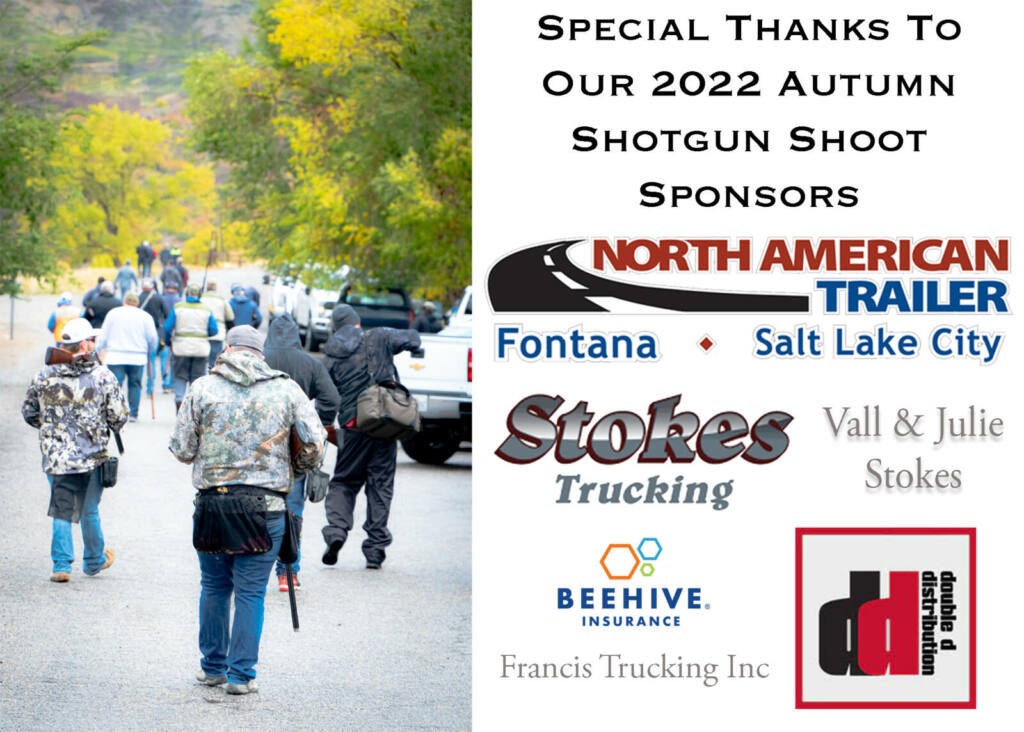 ---
HOS/Logbook Seminar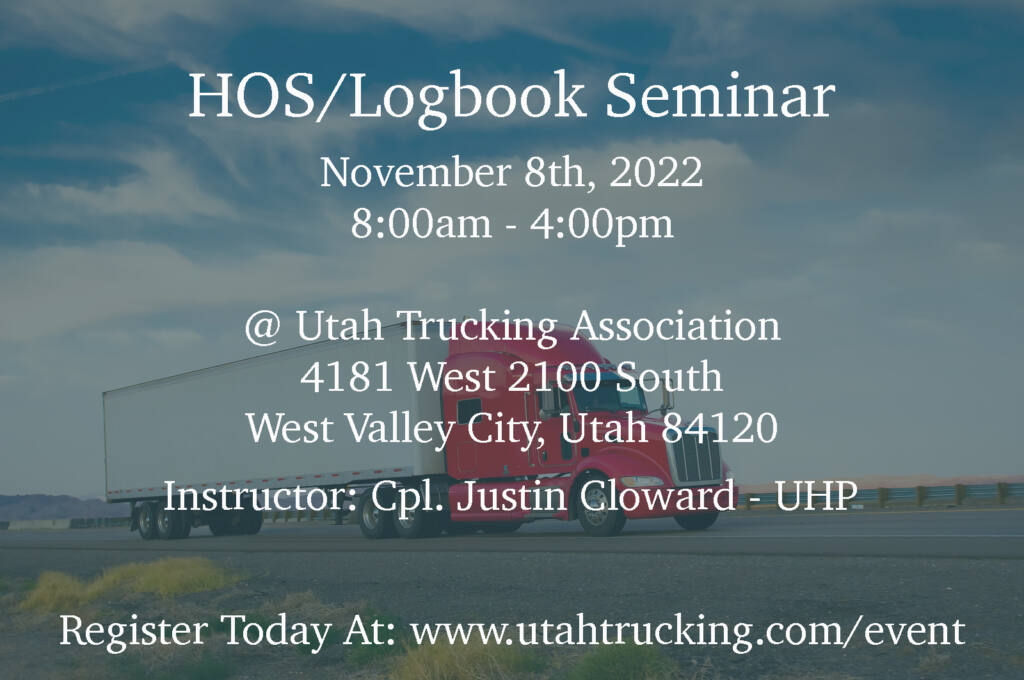 ---
DOT Audit Survival Seminar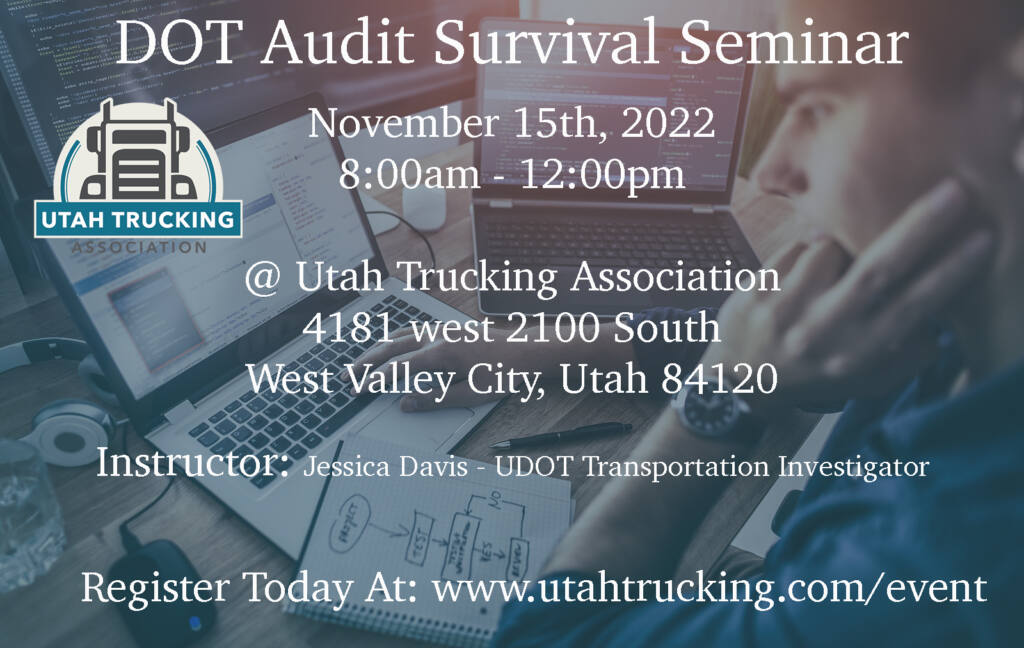 ---
2022 Southern Utah Trucking Association Scholarships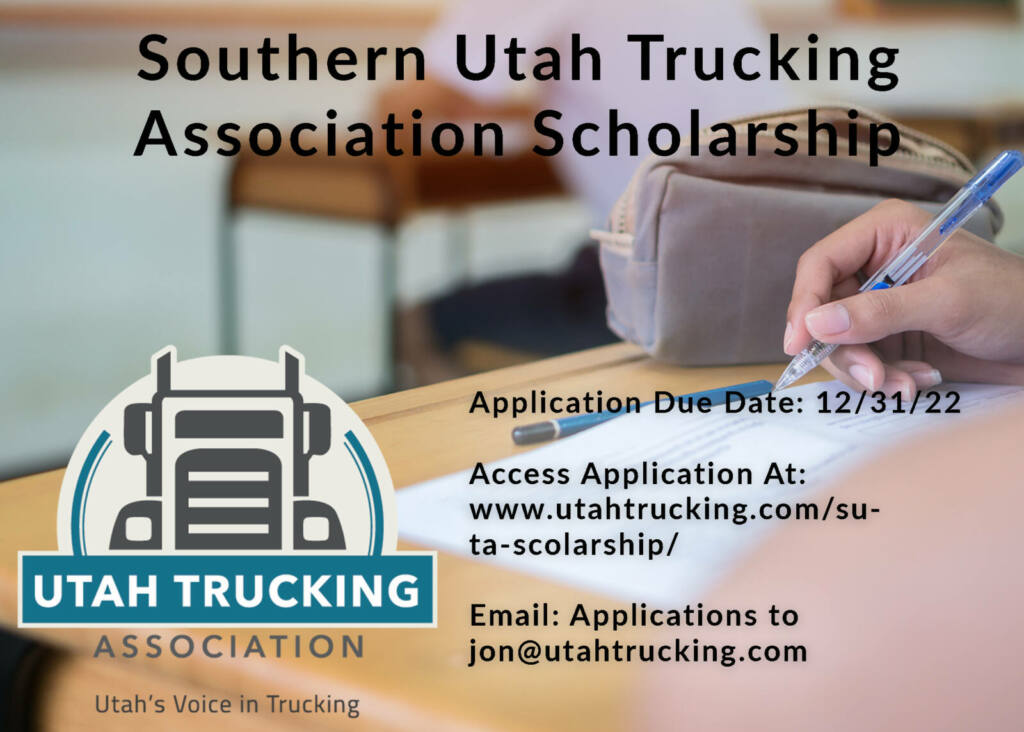 ---
Resources:
Get More With Access Perks!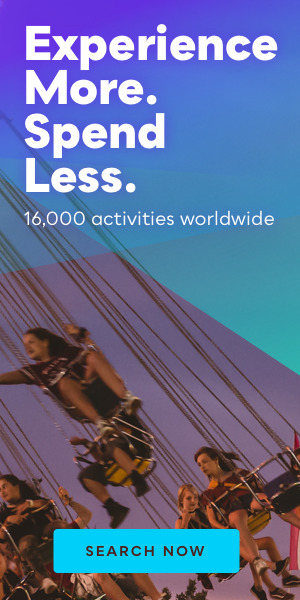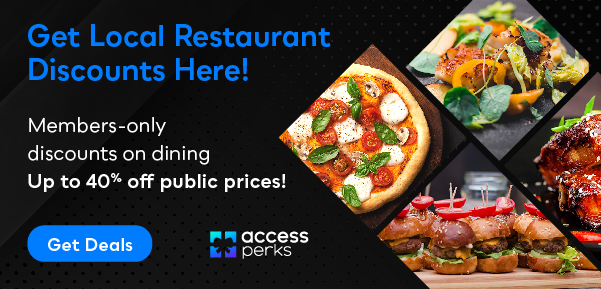 ---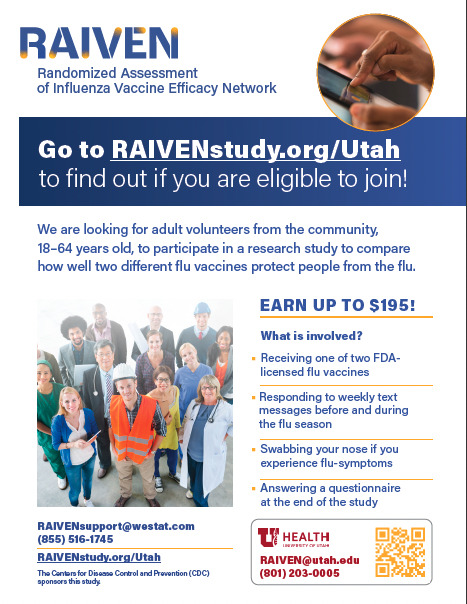 ---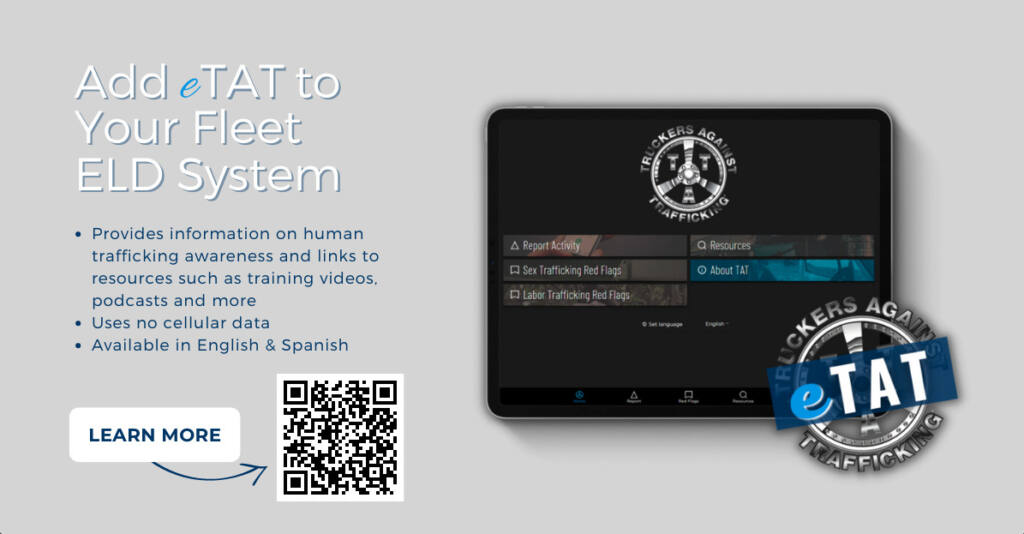 ---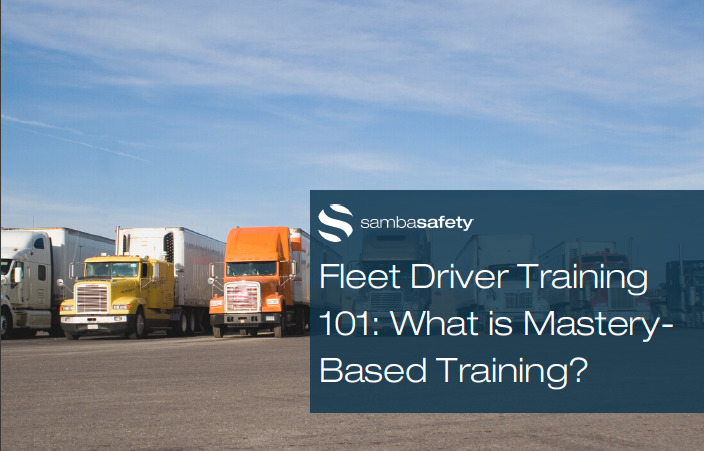 ---
Do's and Don'ts of Hiring and Firing Ongoing Webinar

There are several times available so you can pick a time that works best for you! Join Platinum HR for this month's free webinar on The Do's and Don'ts of Hiring and Firing. This is one of our most requested webinar topics. This is a great webinar for Business Owners, HR Personnel or anyone involved in the hiring process.
This is a great webinar for business owners, office managers and anyone who wears the HR hat for the company.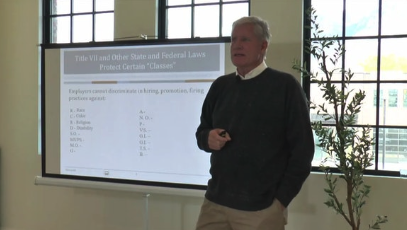 ---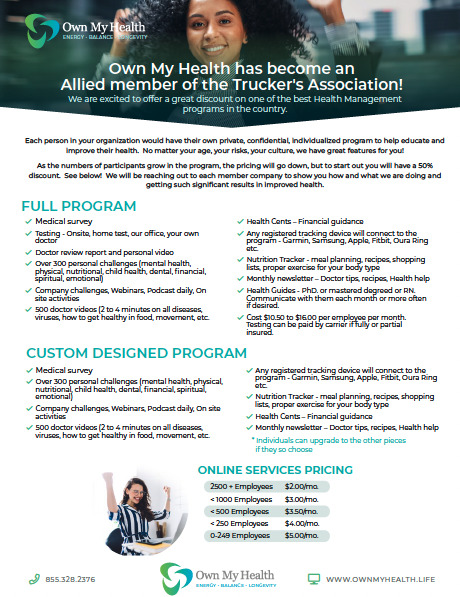 ---
News:
ELDs and Highway Safety: Crashes, Injuries and Fatalities Rise Post-Mandate 
Despite FMCSA's estimations that the ELD mandate would reduce injuries and fatalities in truck-involved crashes, crash numbers in the four years post-mandate tell a different story. Are ELDs the cause of the problem, or just one factor?
---
Speed limiters: How Fast is Too Fast? 
The FMCSA's plan to propose a rule around mandating speed limiters in 2023 set off a shockwave of comments, concerns and downright outrage, but a key detail is missing from the proposal so far: What speed?
---
Winterizing Your Fleet Will be Different This Year 
The practice of winterizing a fleet has changed drastically from even just five or 10 years ago. Gone are the days of making adjustments on each truck based on historical perceptions or relying on experience.
---
Unemployment ticks up just a bit in September 
Utah's unemployment rate continues to hover around 2 percent, among the lowest in the nation. In September, the jobless number ticked up one-tenth of a percentage point to 2.1 percent, meaning about 36,200 employable Utahns remain without a job, according to the latest report from the Utah Department of Workforce Services Meanwhile, the September national unemployment rate dropped two-tenths of a percent to 3.5 percent.
---
FMCSA/DOT Getting Serious About Double-Brokering? 
Recent news has made clear that within the Department of Transportation's Office of Inspector General (OIG) there is certainly a priority placed on instances of load payment theft that involve fraudulent double brokering and identity theft. DOT's Midwest region lead for the OIG appears to have led parts of the investigation into the recently-busted Mexico resident who posed as a carrier, stealing that carrier's identity, then posing as a broker, to execute his scheme, making away with payment.
---
Busted Double Broker Pleads Guilty to Stealing Carrier's Identity, Fraud 
A Tijuana resident extradited from Italy pleaded guilty to charges related to a double-broker scheme in which he stole a carrier's identity and more. Also: Insuretech launches mobile app for policyholders; Dobbs Peterbilt Little Rock gets major upgrade.
---
​Human Trafficking in the News 
FBI conducts a nationwide operation against sex trafficking. Human trafficking is among the most heinous crimes the FBI encounters. Unfortunately, such crimes—against both adults and children—are far more common than most people realize. Throughout the nation, the FBI worked alongside 200 state, local and federal partners to conduct 391 in Operation Cross Country. The youngest victim found was 11 years old.
---
Used Class 8 Market Softens More in September 
Used Class 8 sales in the U.S. were down again in September, the average retail price fell, too, and likely steeper declines are ahead, ACT Research reported. ACT estimated retail sales were 21,500 in September, down from 22,800 a year earlier and flat with levels over the past couple of months.
---
Thank You To Our Advertising Sponsors!