---
Upcoming Events:
CSS & CDS Fleet Safety Certification Courses: February 13th – 17th, 2023
Announcements:
January is National Human Trafficking Awareness Month
Special Offers:
The CDC research study offering $195 to receive your FDA approved flu shot. (See Below for More Detail)
Truckers Against Trafficking came out with an ELD-friendly platform called eTAT. (See Below for More Detail)
Platinum HR is offering a $100 discount for an Employee Handbook Review. (See Below for More Detail)
Holiday Inn Express & Suites St. George North – Zion is offering a special rate to all UTA members throughout the year. (See Below for More Detail)
OneDigital lines up Financial Educational Seminars. (See Below for More Detail)
---
Events and Announcements: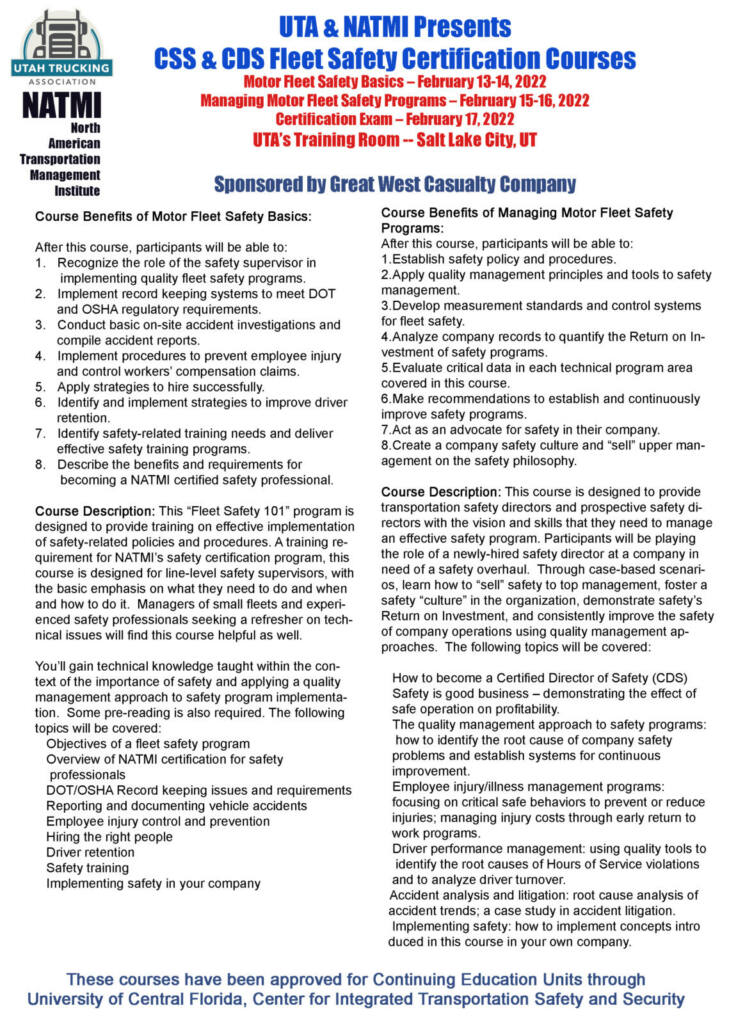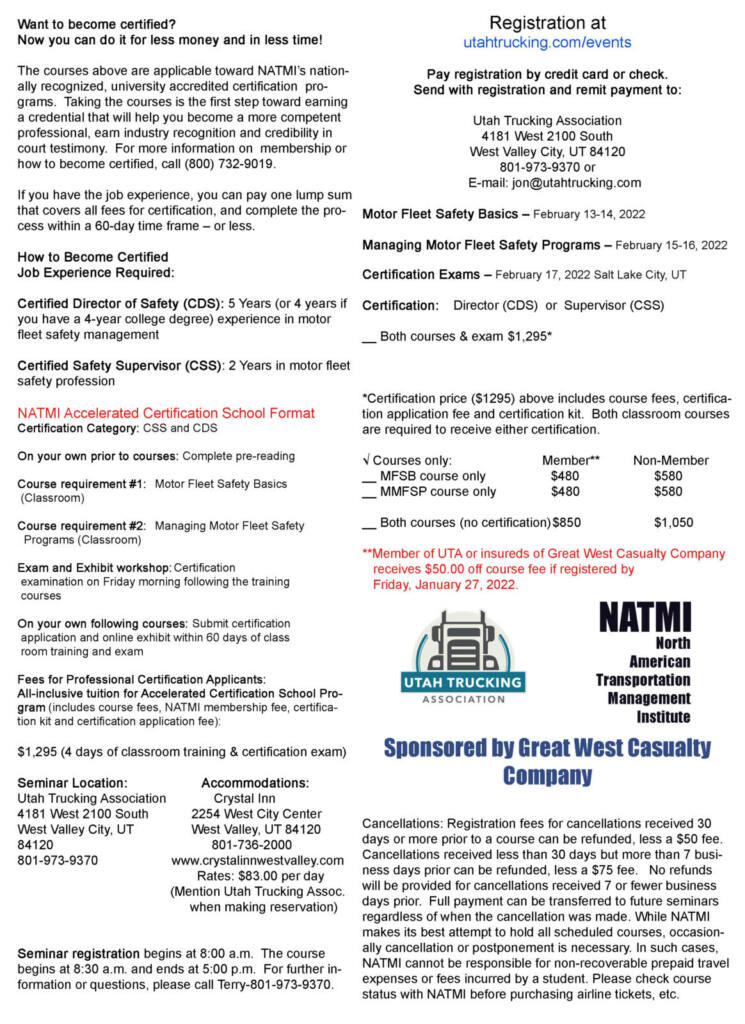 ---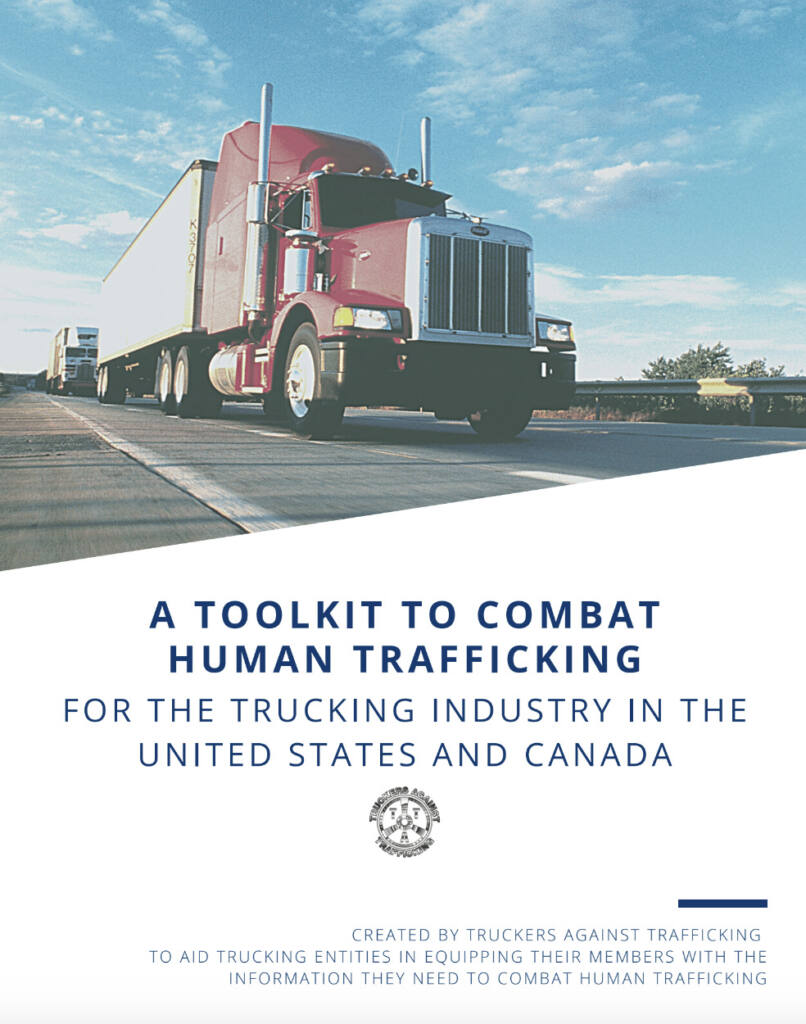 ---
Resources:
Get More With Access Perks!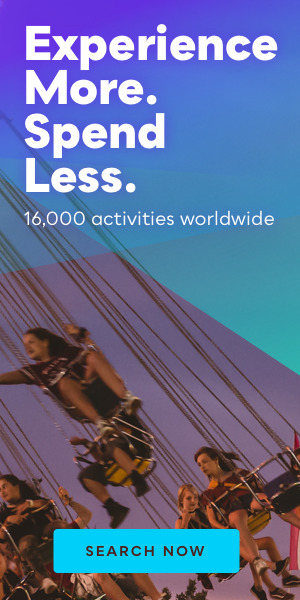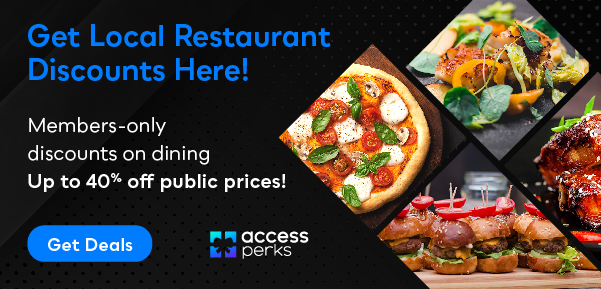 ---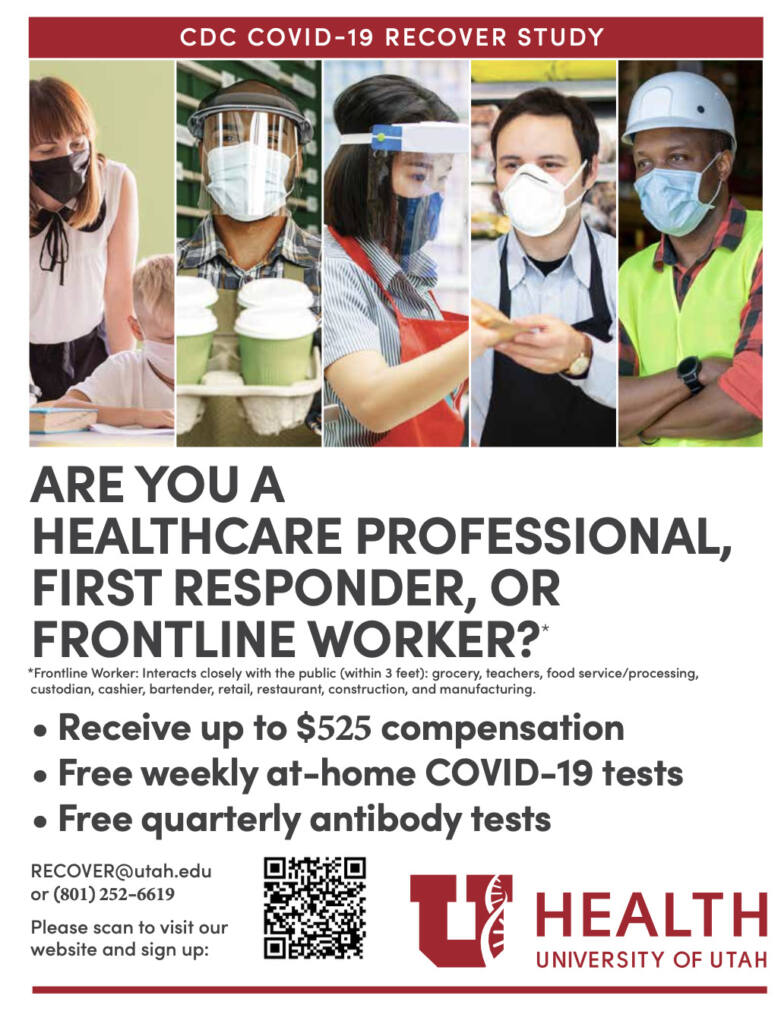 ---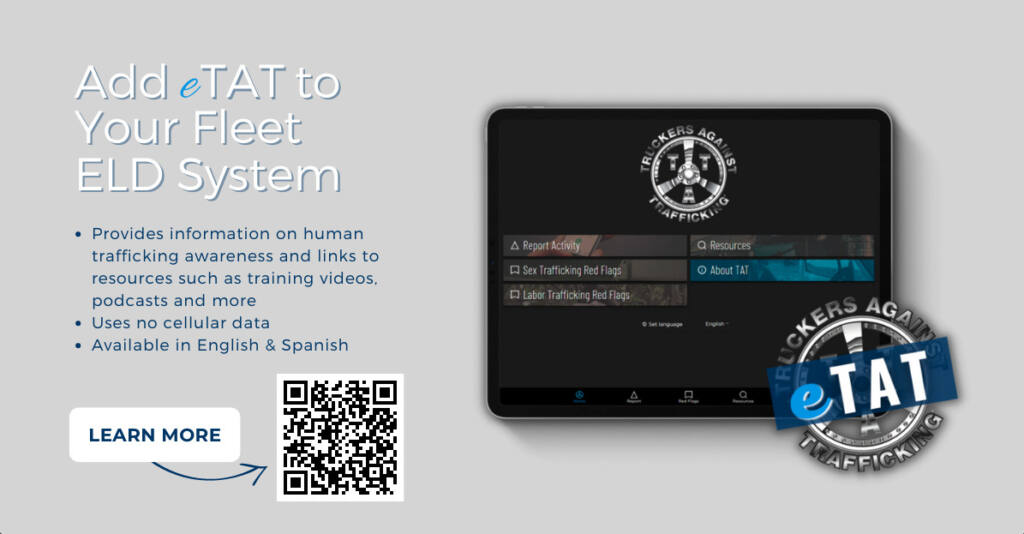 ---
Samba Safety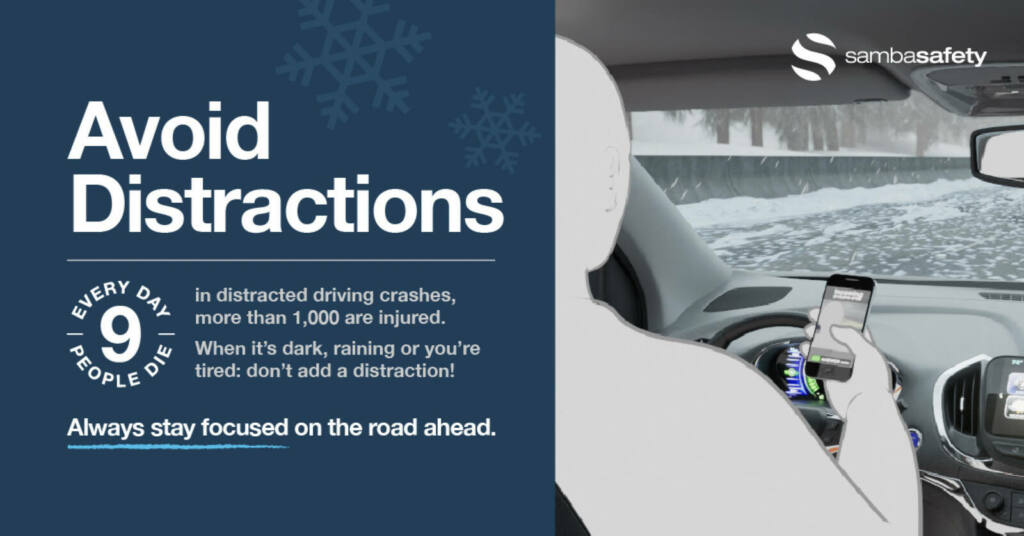 ---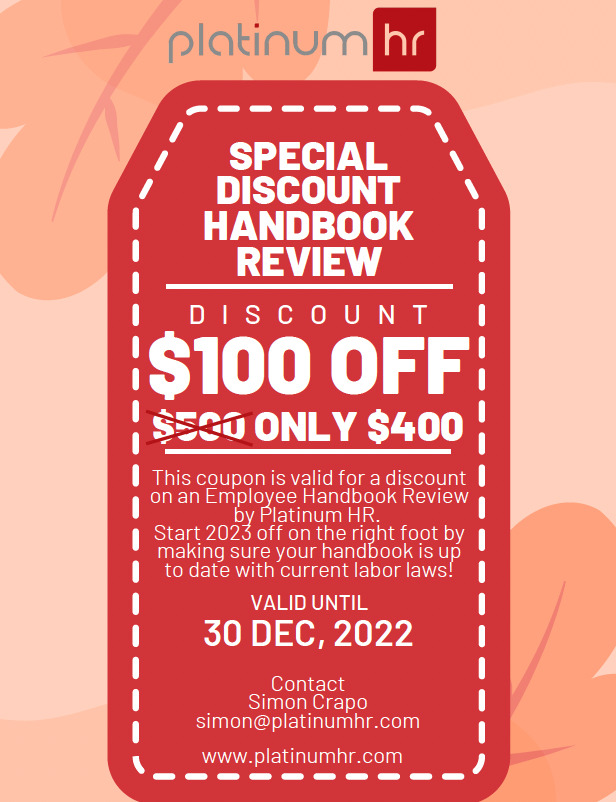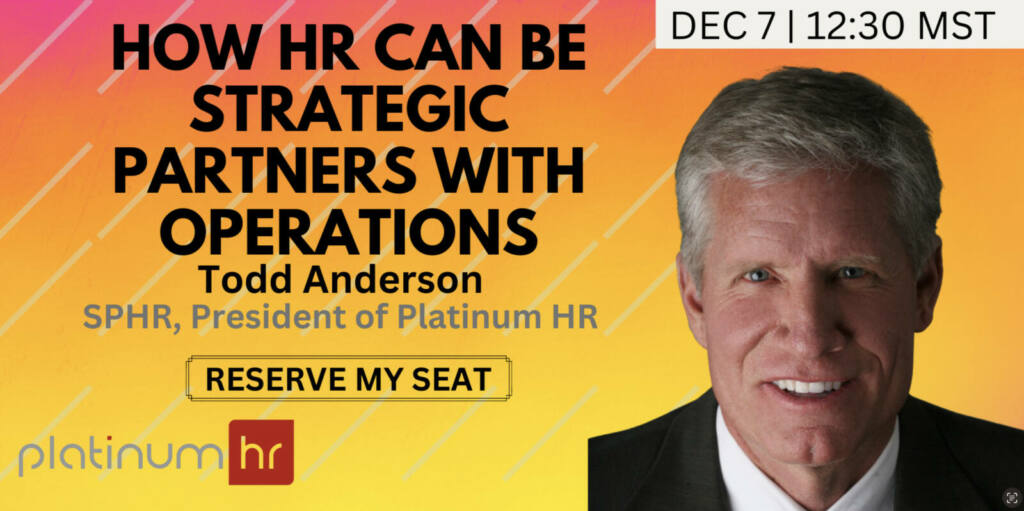 FREE Monthly Webinar for December. The topic will be "How HR can be strategic partners with Operations". We will be holding this on Wednesday, Dec 7th at 12:30 MST.
We will be discussing things such as:
Which tasks can HR take off the plates of its operations partners
How can HR help develop and administer programs to motivate and incentivize employees
HR can ensure that the company is compliant with the myriad of state and federal labor laws
---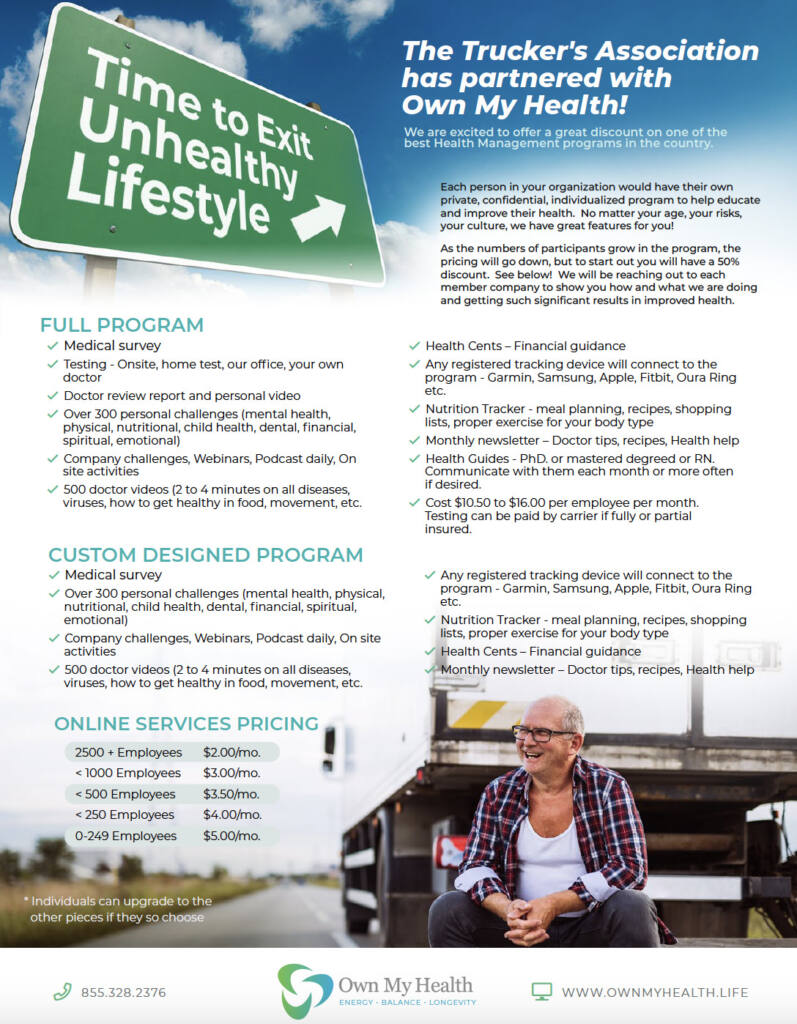 ---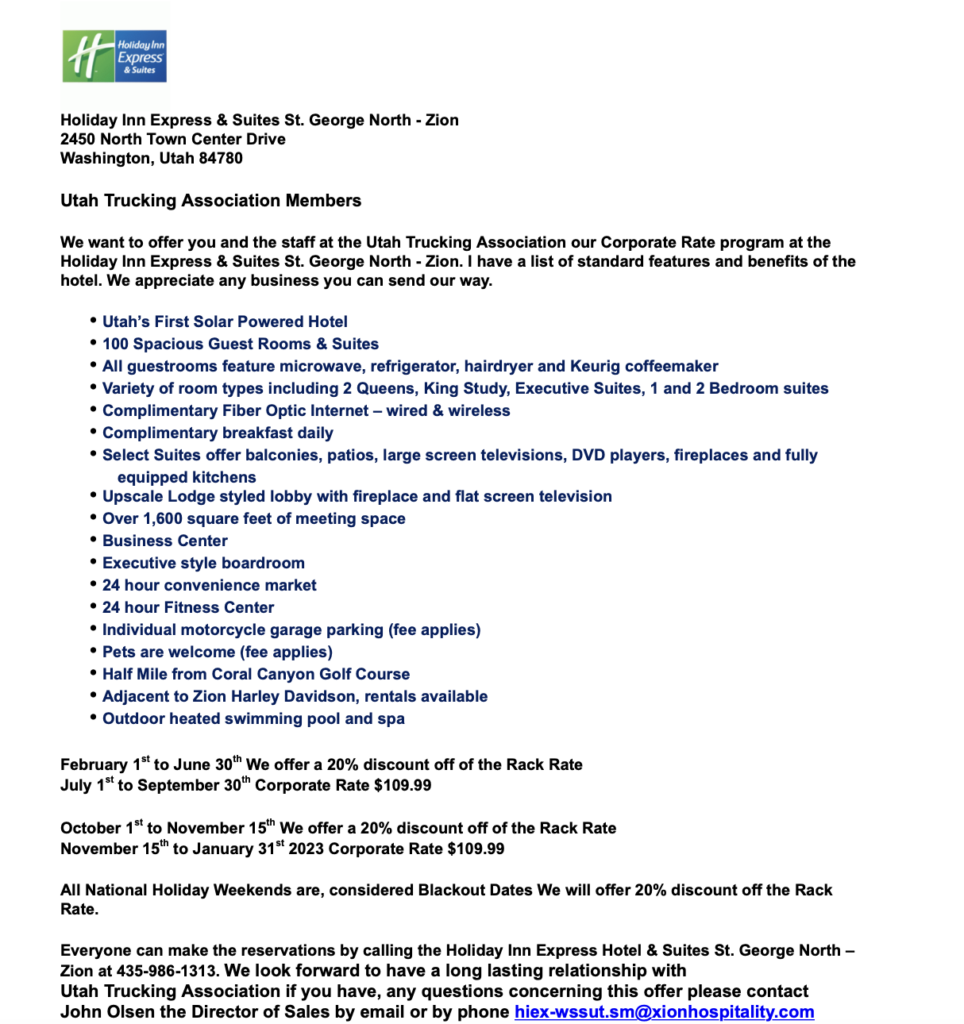 ---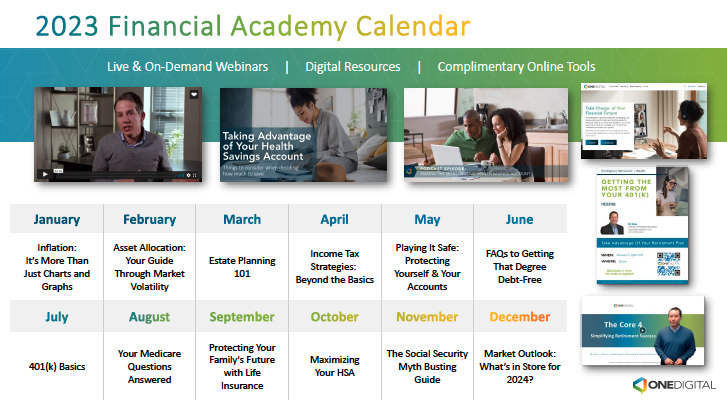 Good afternoon,
With 2022 nearly in the rearview, it's time to shift our focus forward. What did we learn financially in 2022? Many of us learned that inflation is real and that the financial decisions we make today can certainly impact our future financial success. We are pleased to provide you access to another year of financial education through our partners at OneDigital.
You will find keys to success on OneDigital's Financial Academy! Here you can access invitations to private webinars and on-demand replays at your fingertips.
Each month, a OneDigital adviser will host a live education opportunity and offer tips you can use to succeed with your personal finances.
Up next, we hope you'll join us for:
• Inflation: It's More Than Just Charts and Graphs – January 10th
• Asset Allocation: Your Guide Through Market Volatility – February 14th
• Estate Planning 101 – March 14th
Joining live is ideal as you can engage in Q&A with our advisors, but keep in mind that all sessions are available OnDemand as well.
Happy Holidays and Happy Savings!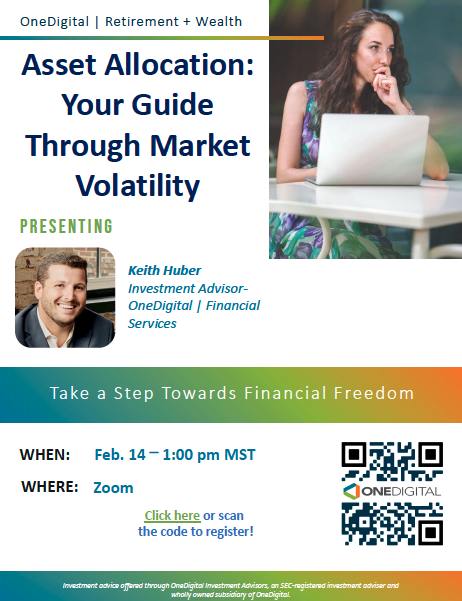 ---
News:
Interstate 15 Black Rock Road Bridge construction project begins Jan. 9
Bridge work will require 24-hour restrictions on bridge and periodic restrictions on I-15
The Arizona Department of Transportation is advising drivers to plan for 24-hour traffic restrictions on the Black Rock Road Bridge over Interstate 15 beginning Monday morning, Jan. 9.  The bridge is located about two miles south of the Arizona-Utah state line (milepost 27) in the far northwestern part of the state. 

The bridge will be narrowed to one lane only of alternating east- and westbound travel. A temporary traffic signal will be in place for the duration of the project. 

A 12-foot vehicle width restriction will be in place. 

The speed will be reduced through the work zone. 

Drivers should proceed through the work zone with caution, slow down and watch for construction personnel and equipment.

In addition, traffic restrictions will be in effect on north- and southbound I-15 when work below the bridge takes place.

The restrictions are needed so crews can safely work on increasing the lifespan of the bridge. Additional restrictions will be announced in the coming months as construction continues on the bridge rehabilitation project. The work will include:

Placing a concrete surface along the entire bridge decks, which is the top portion of a bridge that motorists drive on.
Repaving the approaches to provide a smooth transition to each bridge structure.
Removing and replacing the deck joints with new joints.
Removing and replacing the guardrails.
Other related work.

The project is scheduled to end in the spring.For more information, visit: https://azdot.gov/projects/northcentral-district-projects/interstate-15-black-rock-road-bridge-rehabilitation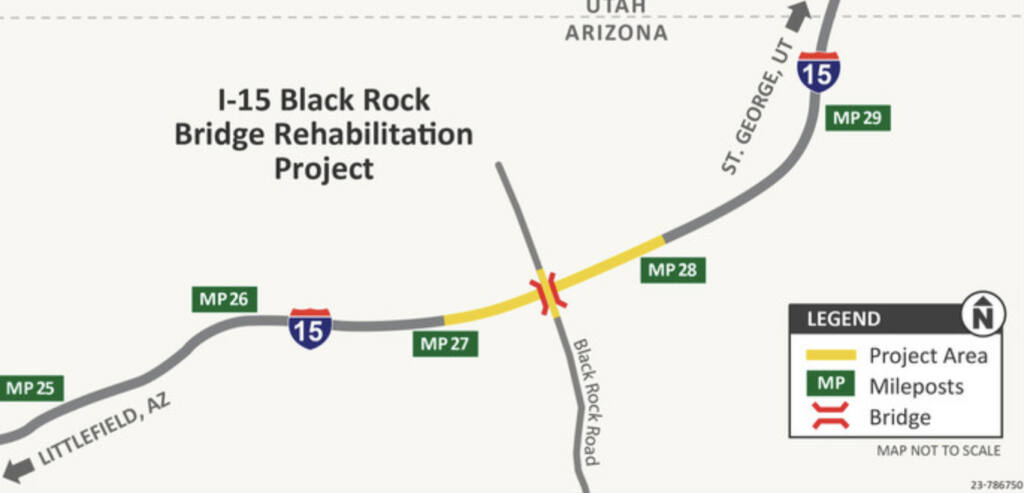 ---
Thank You To Our Advertising Sponsors!