---
Upcoming Events:
August 12th – 13th: Great Salt Lake Truck Show
August 18th: Surviving a DOT Audit Seminar
August 23rd: Hours of Service / Logbook Seminar
August 24th: Drug and Alcohol for Supervisors Seminar
August 29th: 2022 Utah Trucking Association TruckPAC Golf Tournament
---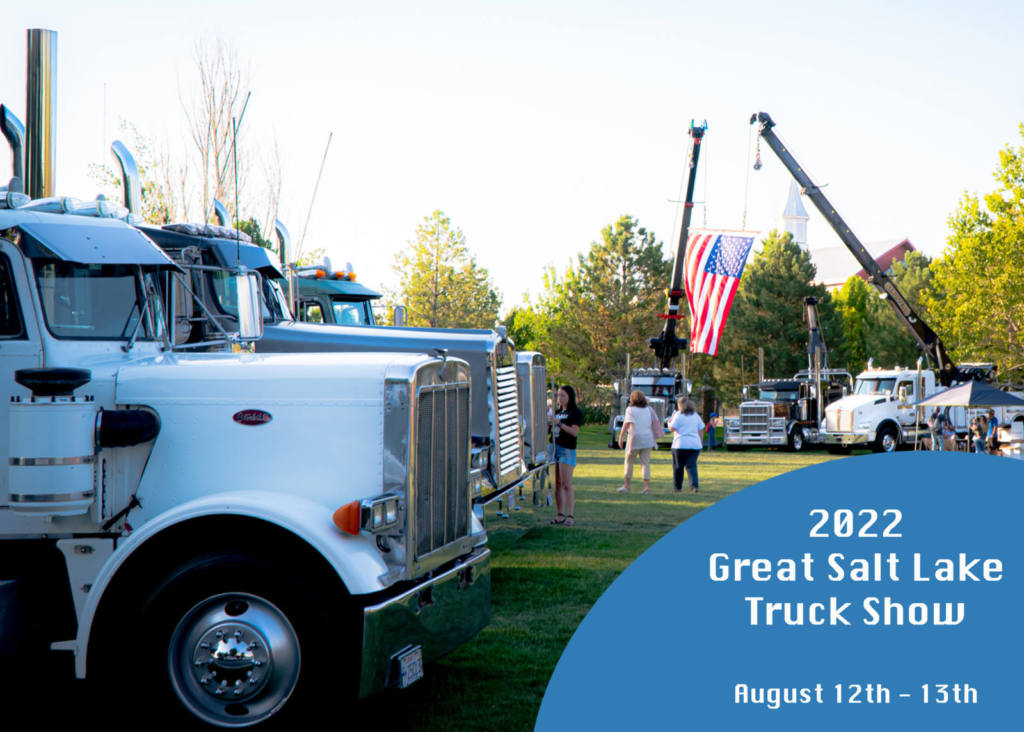 ---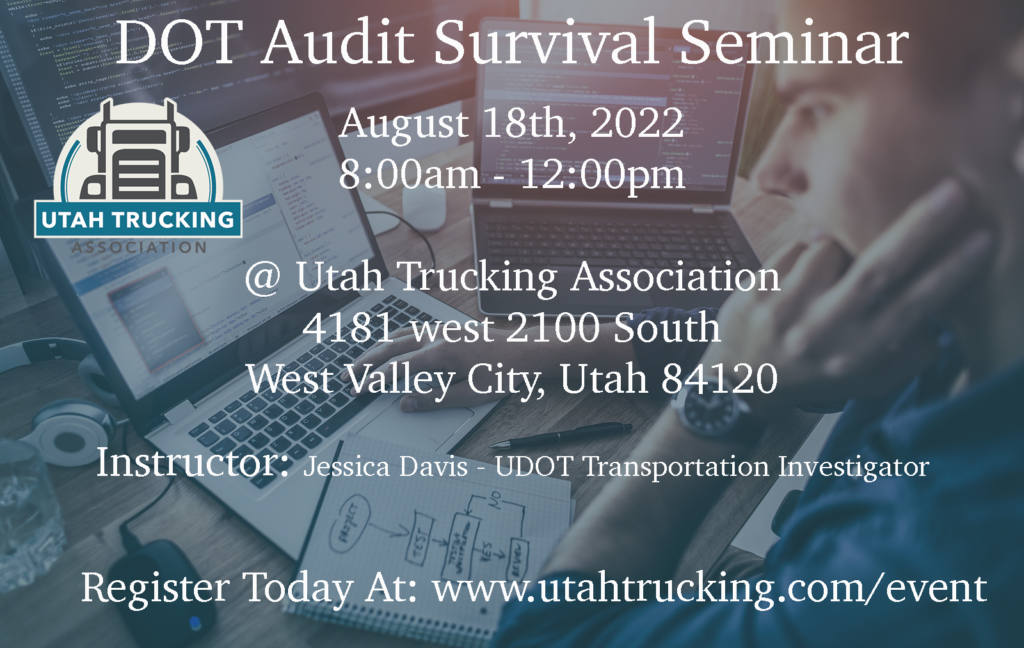 ---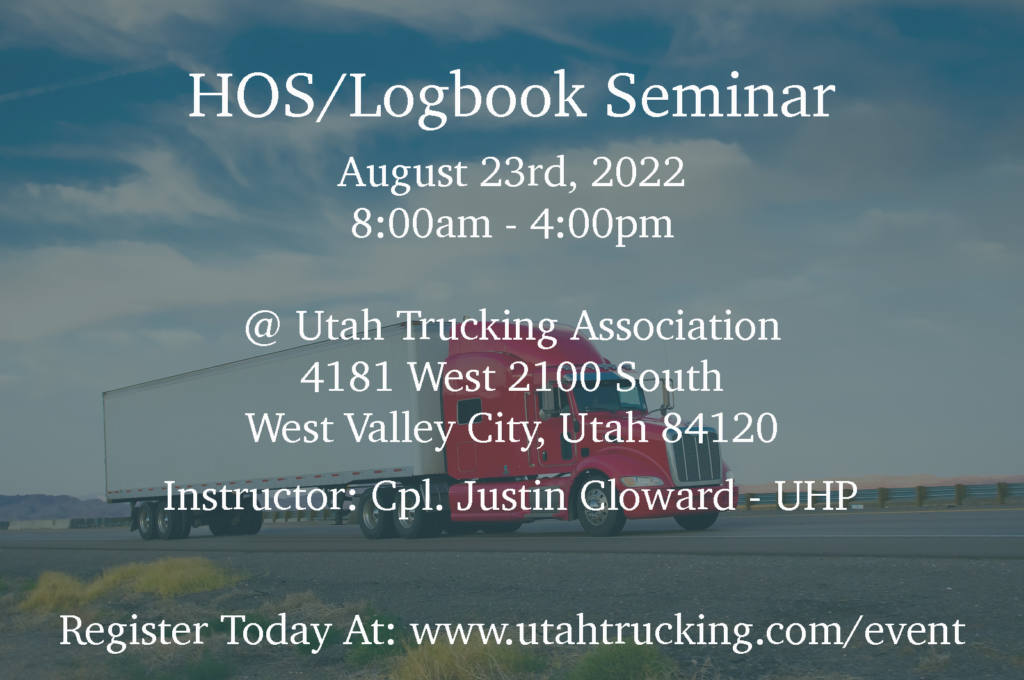 ---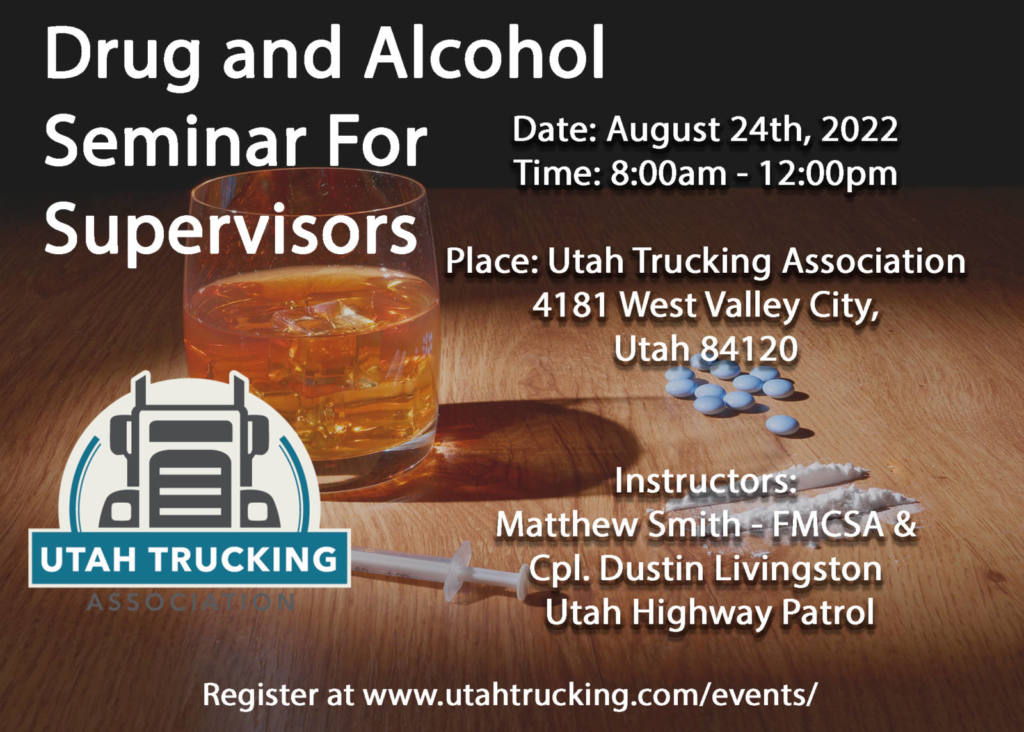 ---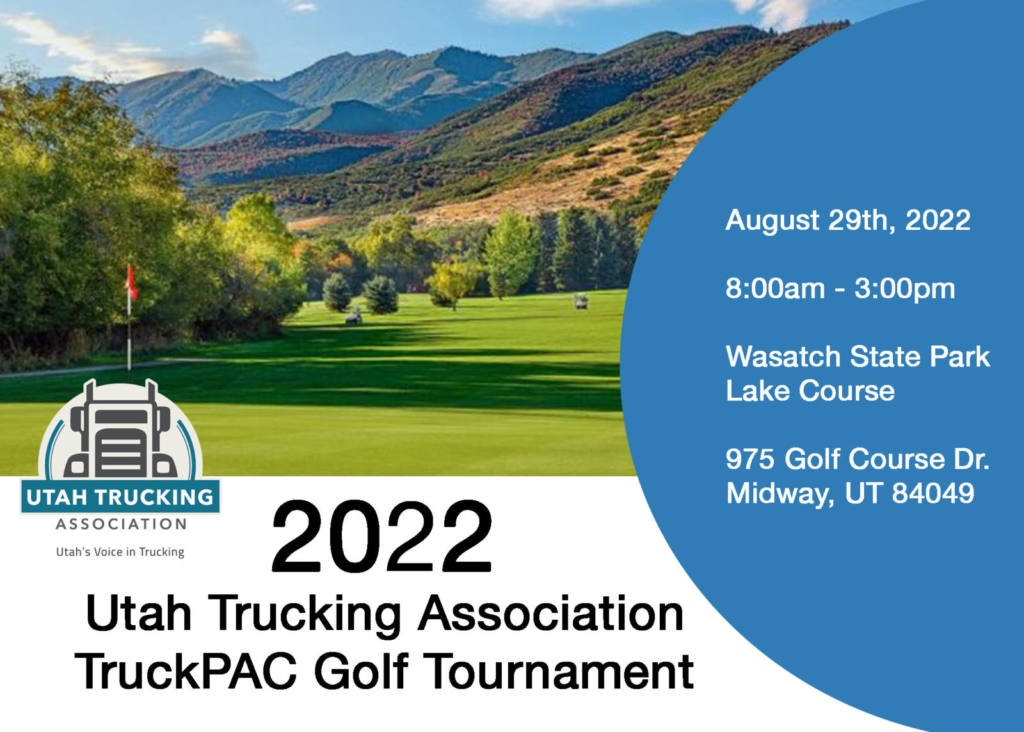 ---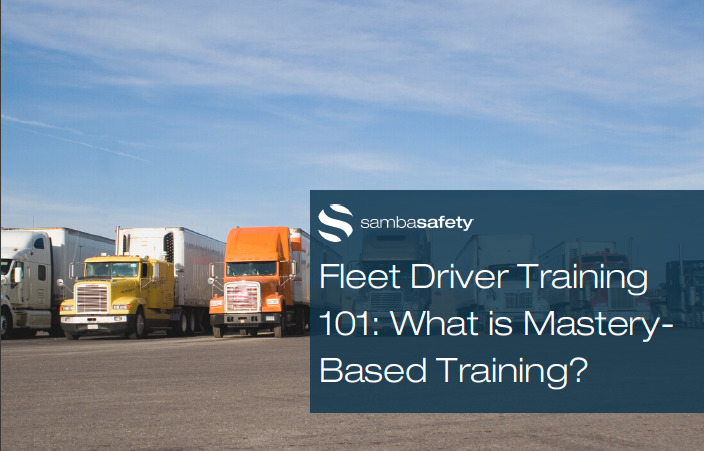 ---
Do's and Don'ts of Hiring and Firing
Ongoing Webinar
There are several times available so you can pick a time that works best for you! Join Platinum HR for this month's free webinar on The Do's and Don'ts of Hiring and Firing. This is one of our most requested webinar topics. This is a great webinar for Business Owners, HR Personnel or anyone involved in the hiring process.
This is a great webinar for business owners, office managers and anyone who wears the HR hat for the company.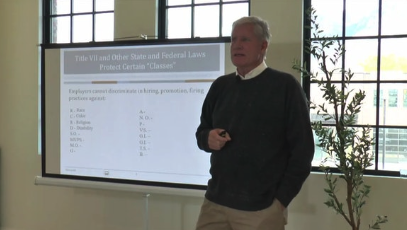 ---
News:
The Infrastructure Investment and Jobs Act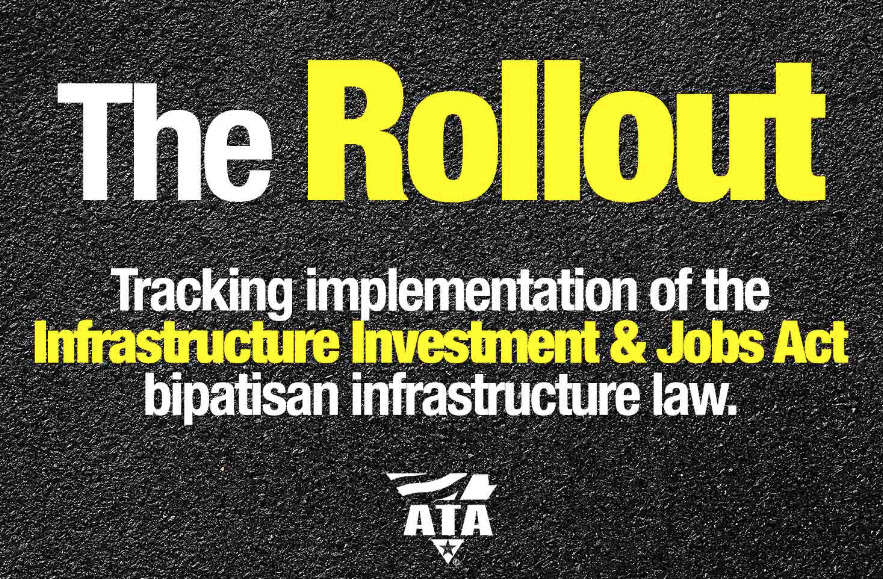 ---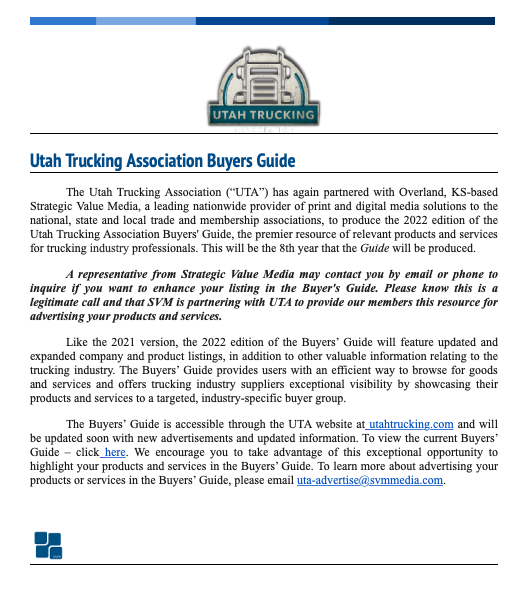 ATA Calls on Congress to Address Inflation
American Trucking Associations Chairman Harold Sumerford Jr. urged members of the House Transportation & Infrastructure Committee to address areas of inflationary pressure on the trucking industry: congestion, fuel prices and labor shortages.
---
2020's Split-Sleeper Change: FMCSA's Greatest Hit?
A majority of drivers now enjoy increased productivity with hours-accounting flexibility after 2020's split-sleeper shift in the hours of service. But not everyone agrees, and not everyone thinks trucking and its regulators are headed down the right path.
---
House Transportation Committee Passes Truck Parking Legislation 
The Truck Parking Safety Improvement Act would authorize the creation of a competitive grant program for states to spend $755 million over a four-year period on new truck parking projects, including capacity expansion and enhancements like lighting, restrooms and other security features.
---
Diesel Prices Fall for Fourth Straight Week
The nationwide average for a gallon of diesel fell 13.6 cents from last week, continuing a weekslong trend of relief at the pump, according to data from the U.S. Energy Information Administration (EIA), as demand continues to wane in anticipation of a recession.
---
Truck Drivers Protest AB 5 at California Ports 
Owner-operators working the California ports of Los Angeles, Long Beach and Oakland halted normal business operations Wednesday to protest the state's AB 5 law that, after the Supreme Court declined last month to hear the case, will effectively do away with the traditional leased owner-operator model in the state.
---
Trailer Orders Take Summer Dip 
Trailer orders came in with the lowest totals of the year in June, a seasonal result that industry analysts fully expected as production remains constrained and orderbooks are largely closed. Still, 2022 totals have gained a lot of ground over the more challenging environment from a year ago, and 2023 is on track to be among the biggest production years in industry history.
---
ATA Chairman Urges Congress to Address Inflation 
Harold Sumerford Jr., American Trucking Associations chairman and J&M Tank LinesCEO, urged members of the House Transportation and Infrastructure Committee to address the impacts of inflation on the trucking industry. He pointed to congestion, fuel prices, and labor shortages as key areas of inflationary pressure during a recent trip to Washington D.C
---
IMPORTANT FMCSA UPDATE: Safe Driver Apprenticeship Pilot Information Session 
The Safe Driver Apprenticeship Pilot Program (SDAP) will open its application portal for participation on Tuesday, July 26, 2022. Created by President Biden's Bipartisan Infrastructure Law, the program acknowledges that safety is the highest priority for truck drivers. SDAP will help individuals between 18 – 20 explore interstate trucking careers and assist trucking companies in hiring and training new drivers through rigorous training standards – pairing each young driver with an experienced mentor. For more information, please view the SDAP Public Information Webinar  that covers training qualifications, participation requirements, and instructions about the application process. Please contact safedriver@dot.gov with any additional questions. (FMCSA) 
---
Drug Test Results Uncover Troubling Trends in Transportation 
Overall positivity rates in urine drug tests in the transportation/warehousing industry increased 4.4% in 2020 versus 5.5% in 2021 – a relative 25% increase year over year – according to data compiled by medical lab Quest Diagnostics. Almost 130,000 truck drivers have found themselves in the Drug and Alcohol Clearinghouse as of June 1.
---
A Sharp Rise in Moving Violations, as Inspection Numbers Inch Back Toward Pre-COVID Levels 
A very small number of states in 2021 show inspection levels at or above 2019, as a new emphasis in some on Level 3 driver inspections following traffic stops pushes moving violations to new heights. Read this report, and download the 2022 CSA's Data Trail update, for much more on inspection/violation trends all around the nation.
---
Used Class 8 Prices Continue Slide in June, but Remain High 
The average retail price of a used Class 8 fell for the third consecutive month in June, ACT Research reported, calling the trend a significant downturn even as the average retail price remained above $90,000.
---
Top 5 Creative Ways to Recruit Truck Drivers
Hiring truck drivers is competitive. Super competitive. Read and follow the top 5 creative ways to recruit truck drivers and boost hiring.
---
Thank You To Our Advertising Sponsors!