---
Upcoming Events:
CUTA Luncheon: August 30th, 2023
NUTA Luncheon: September 6th, 2023
Safety Management Council Luncheon: September 7th, 2023
UTA TruckPAC Golf Tournament: September 20th, 2023
Captive Insurance Lunch & Learn with Sequoia Risk Partners: September 26th, 2023
ATA Management Conference & Exhibition: October 14th – 17th (Austin, TX)
HOS/Logbook Seminar: October 17th, 2023 (Registration Coming Soon)
Drug & Alcohol Seminar: October 18th, 2023 (Registration Coming Soon)
Lunch and Learn with Beehive Insurance Agency: TBA
Announcements:
Nominations Are Open: Transport Topics Spends First Half of 2023 Looking for Heroes
Special Offers:
The University of Utah , Cal Poly, Montana Tech, and Texas A&M University has developed a new emerging technologies free online specific to site BioHazzard class.
Meramec Solutions is planning to push a promotion to UTA members where they will provide their services for 1 week for free.
---
Events and Announcements: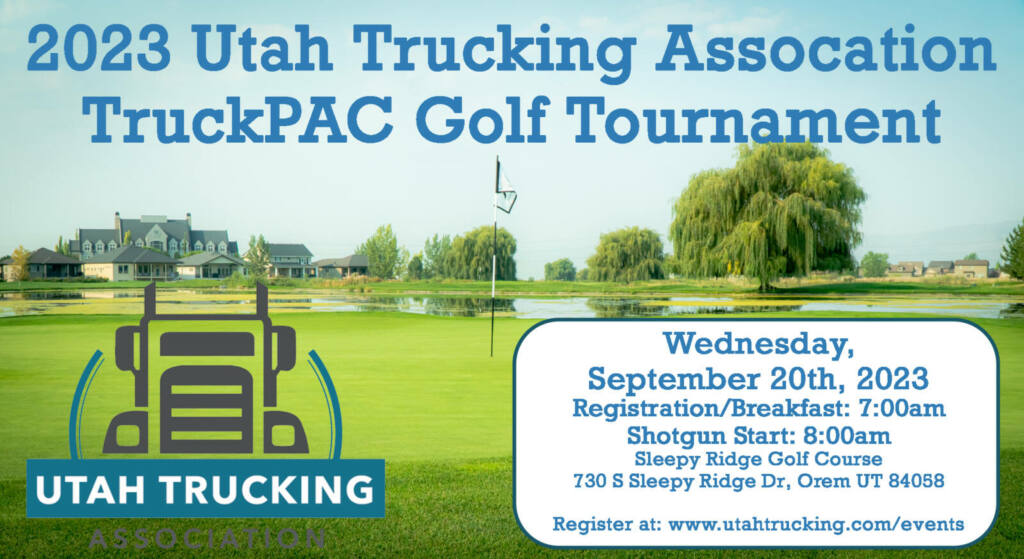 ---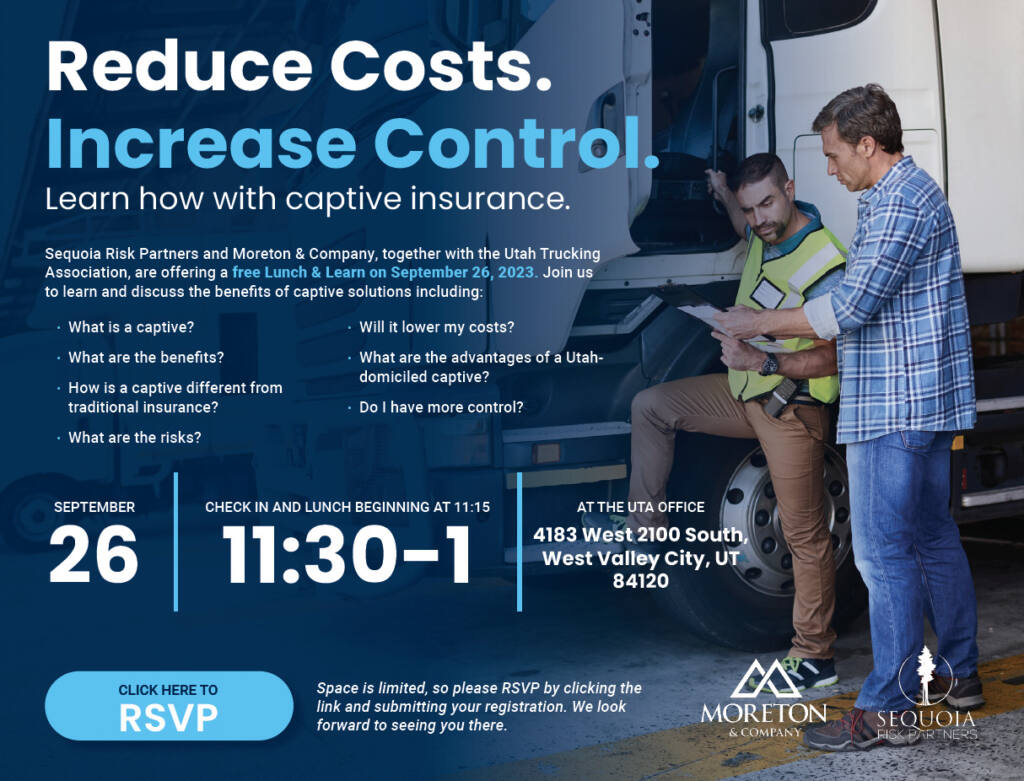 ---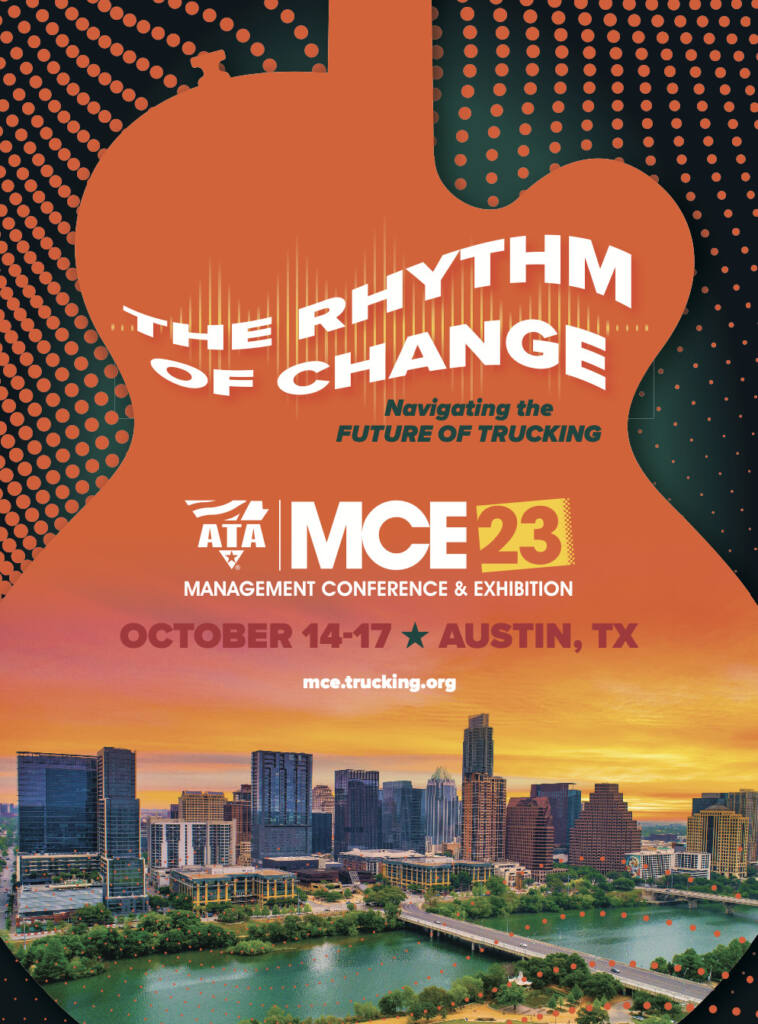 ---
Resources: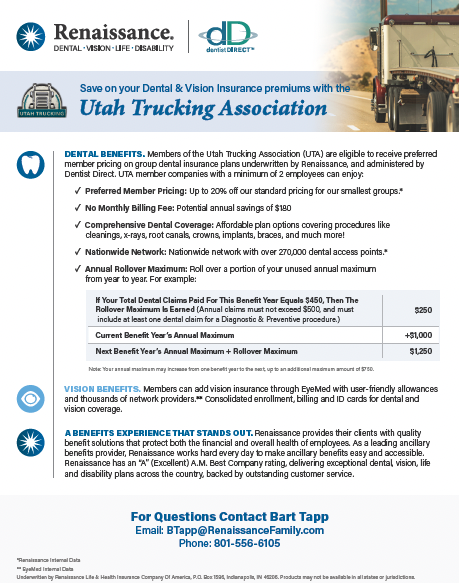 ---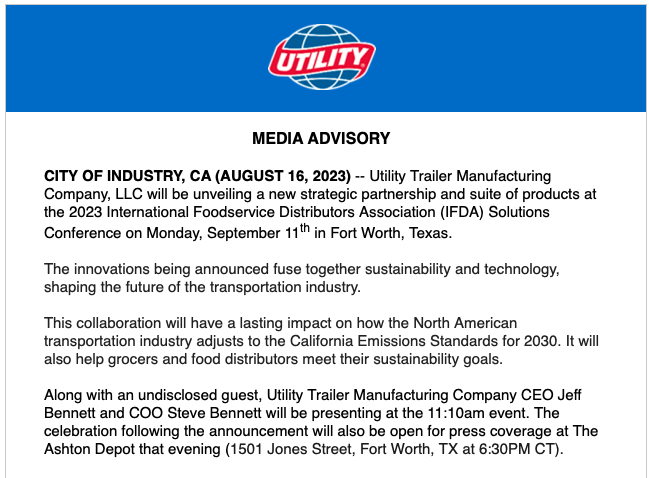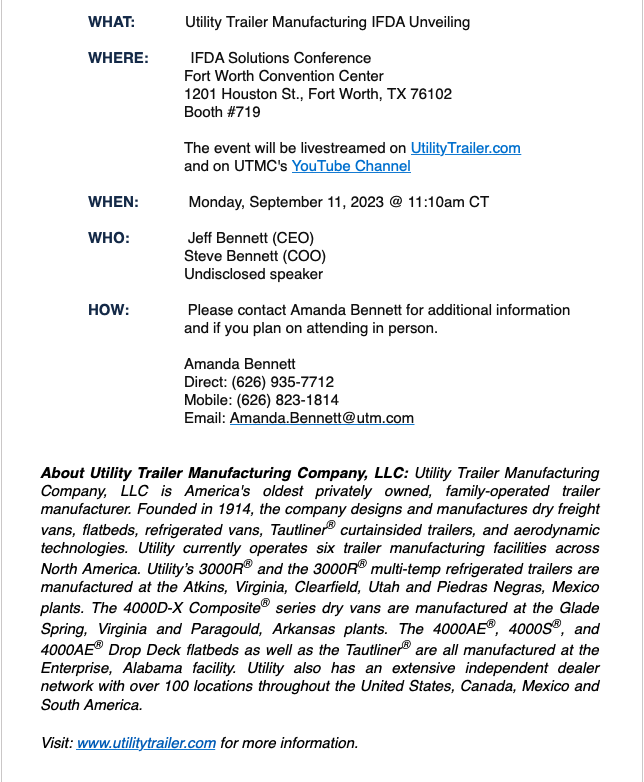 ---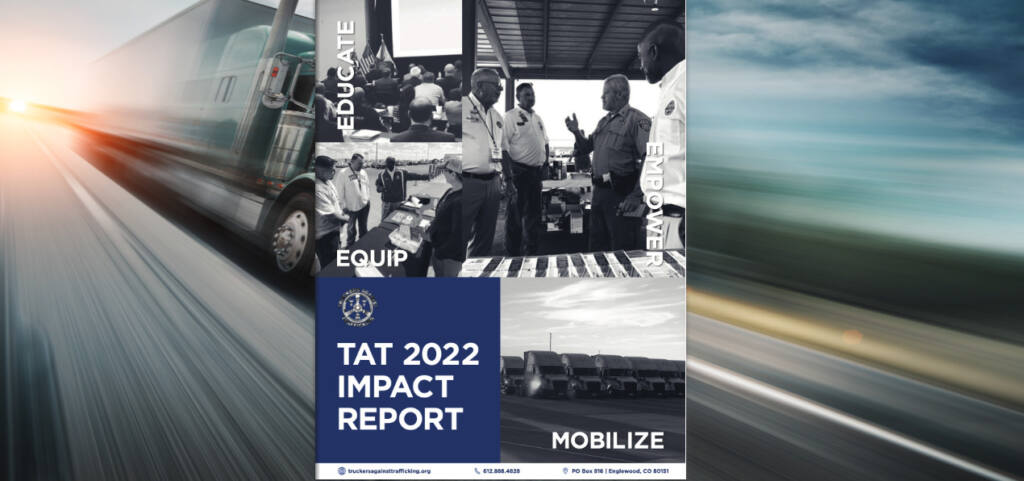 ---
Samba Safety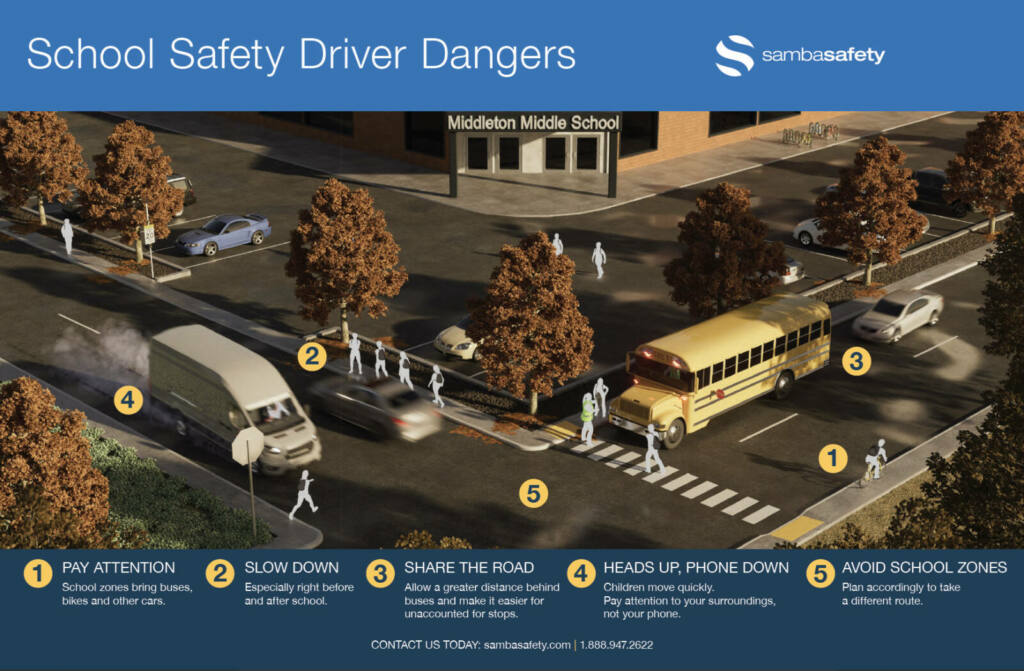 ---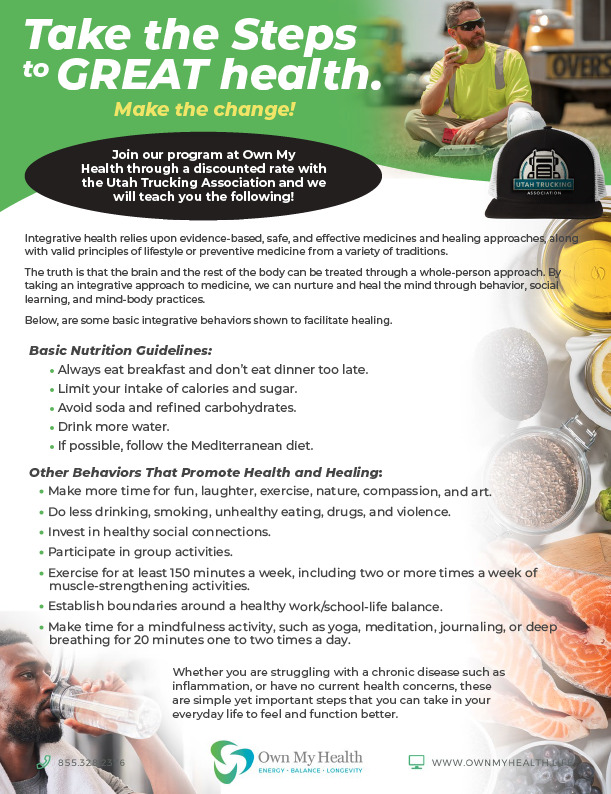 ---

---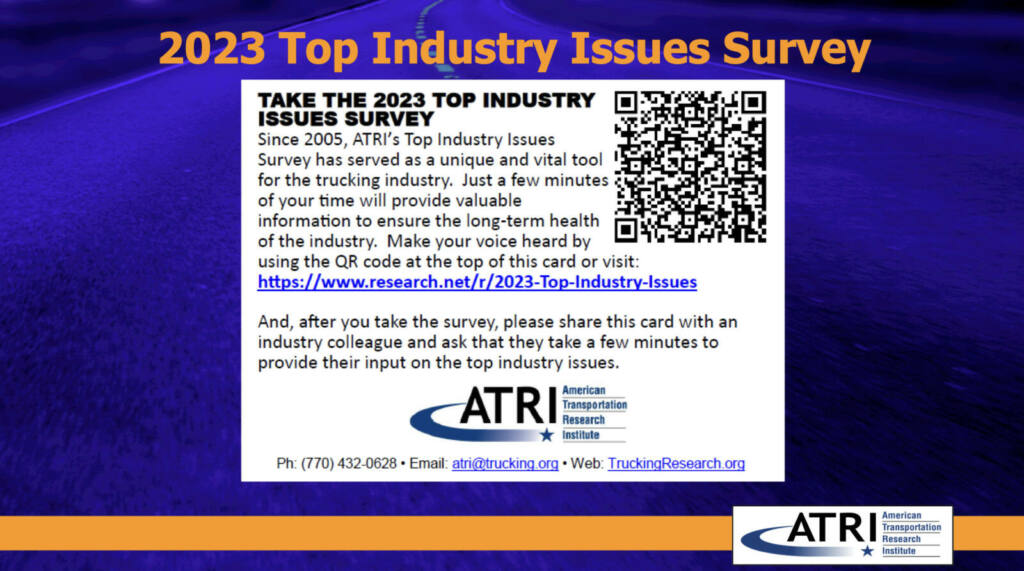 ---
News:
National Truck Driving Championship Winners Crowned 
UPS driver James "Gragg" Wilson was crowned the Bendix Grand Champion of the 2023 National Truck Driving Championships on Saturday, Aug. 19. Known as the "Super Bowl of Safety," the annual event dates back to 1937. This year's competitors accumulated more than 643 million accident-free miles in their professional driving careers. Champions from each of the nine vehicle classes were also announced but unfortunately no Utah driver made the top 3 in any of the classes. We salute our Utah drivers for their commitment to safety and professionalism. 
---
IRS Reminds Truckers of Aug. 31 Tax Payment Deadline 
For truckers who first used their vehicles in July on a public highway, the Internal Revenue Service is reminding them of an Aug. 31 payment deadline to electronically file their heavy highway vehicle use tax return. "Vehicles first used on a public highway during the month of July 2023 must file Form 2290 and pay the appropriate tax between July 1, 2023, and Aug. 31, 2023.
---
An amended airborne toxic control measure from the California Air Resources Board (CARB) took effect last fall, and compliance deadlines will continue through 2029. On their own, transportation refrigeration units (TRUs) don't seem like much of a concern. But CARB says in places where many TRUs congregate, the emissions from these units can be detrimental to people's health.
---
Werner Appeals Crash Verdict to Texas Supreme Court 
Werner Enterprises Inc. has filed an appeal with the Texas Supreme Court of a $100 million jury lower court verdict in a 2014 fatal crash that was upheld by a state appeals court earlier this year.
---
 Truck Tonnage Down 3% Year-Over-Year in July 
Truck tonnage in July declined by 3% compared with the same month in 2022, the fifth consecutive year-over-year decline and an indication that softness in the freight market persists, American Trucking Associations reported.
---
NHTSA Proposes New Rules for Seat Belt Usage 
The new rules proposed by the National Highway Traffic Safety Administration would require manufacturers to equip vehicles with additional seat belt warning systems for the right front passenger and for rear seats to encourage increased seat belt use.
---
Feds Seek Input on FAQs Regarding Hazmat Regulations
In a notice scheduled posted to the Federal Register on Aug. 18, the agency will share the second set of questions, along with the corresponding answers. This subsequent set addresses common concerns regarding hazardous materials incident reporting.
---
Estes Sets Floor to Buy Yellow Terminals at $1.3B 
Yellow Corp. has chosen a $142.5 million bankruptcy financing package from Citadel and MFN Partners, according to a Thursday status update in a Delaware court. The proceeding also revealed that less-than-truckload carrier Estes Express Lines has set a floor valuation for Yellow's 166 terminals by providing a $1.3 billion stalking horse bid.
---
Thank You To Our Advertising Sponsors!