---
Upcoming Events:
Lunch and Learn with Beehive Insurance Agency: TBA
CUTA Luncheon: August 30th, 2023
NUTA Luncheon: September 6th, 2023
Safety Management Council Luncheon: September 7th, 2023
UTA TruckPAC Golf Tournament: September 20th, 2023
Lunch and Learn with Moreton & Company: September 26th, 2023
Announcements:
Nominations Are Open: Transport Topics Spends First Half of 2023 Looking for Heroes
Special Offers:
The University of Utah , Cal Poly, Montana Tech, and Texas A&M University has developed a new emerging technologies free online specific to site BioHazzard class.
Meramec Solutions is planning to push a promotion to UTA members where they will provide their services for 1 week for free.
---
Events and Announcements: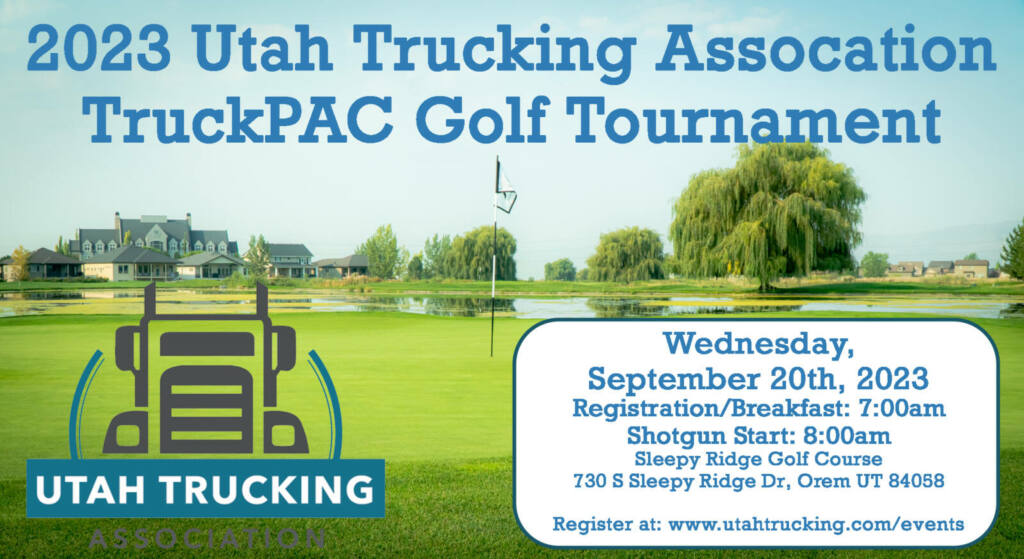 ---
Resources:
Nominations Are Open: Transport Topics Spends First Half of 2023 Looking for Heroes
The Transport Topics Trucking's Frontline Heroes Award is a one-of-a-kind opportunity to honor those remarkable individuals who brought their communities together and committed acts of great selflessness in moments of great need.
This year, Transport Topics is honoring those who endured unprecedented conditions to support communities, near and far, that were devastated by natural disasters. From catastrophic flooding to severe ice storms to unstoppable fires, natural disasters have greatly impacted communities across the country this year and created untenable situations for many.
Transport Topics recognizes truck drivers and trucking professionals who found the strength to reach out and support their neighbors near and far. You can find them tending to disaster-struck communities, buying food and necessities for impacted families, donating money and time to organizations providing aid, or behind the wheel of a commercial truck distributing essential goods.
This year, who most embodied a hero in your eyes?
The nomination period for Transport Topics' Trucking's Frontline Heroes closes August 9, 2023.
To ensure that your story is fairly reviewed by our judges, please include specific details about the work your hero has done this year, the specific natural disaster or community relief project and contact information so that we may reach you, or your hero, for further comment.
---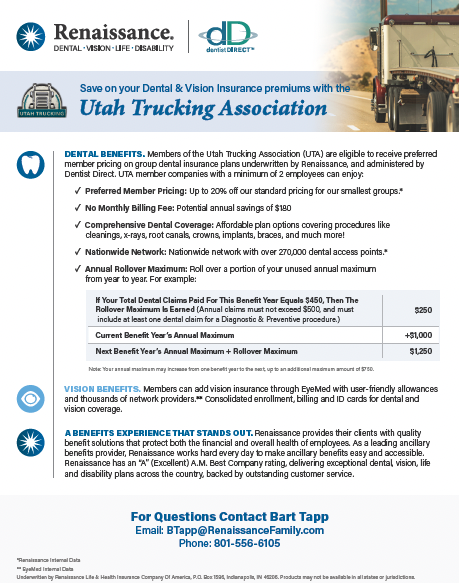 ---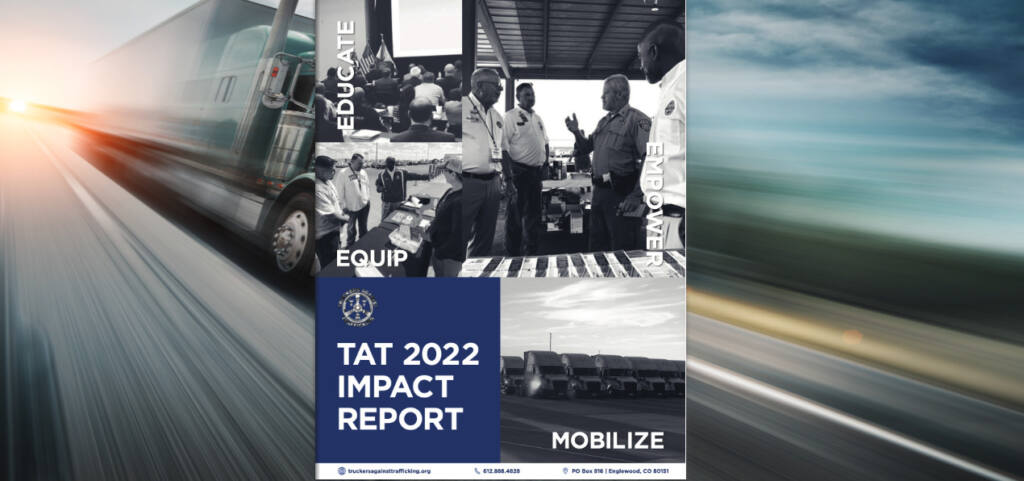 ---
Samba Safety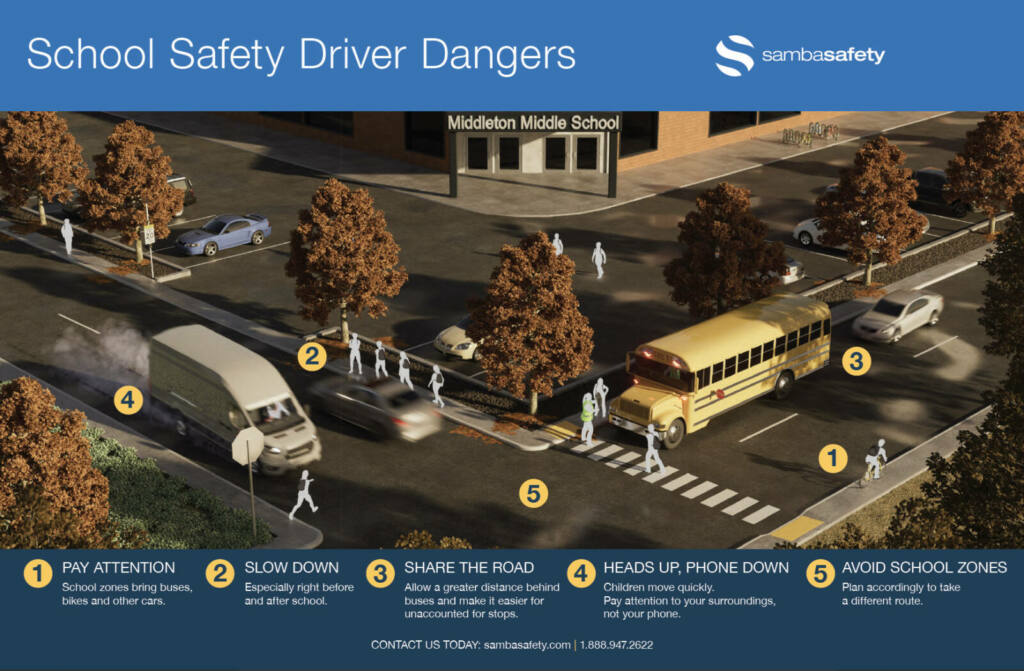 ---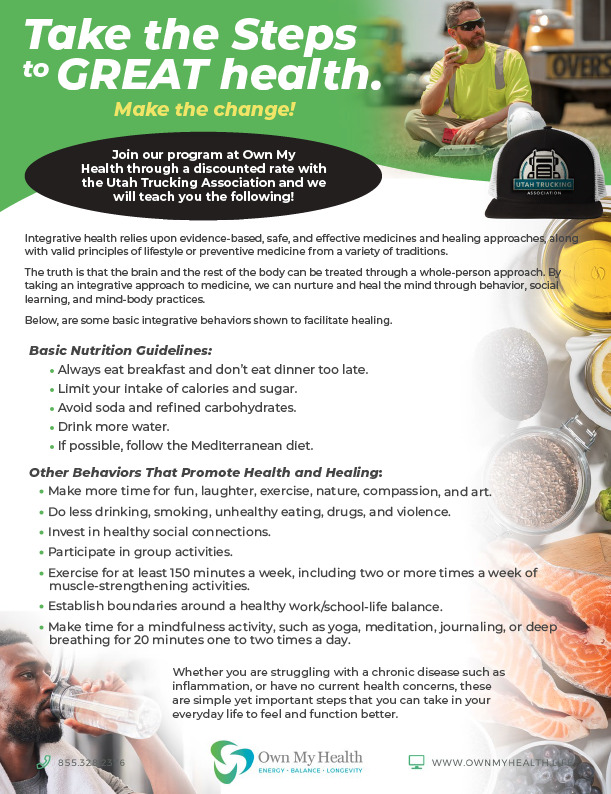 ---

---
News: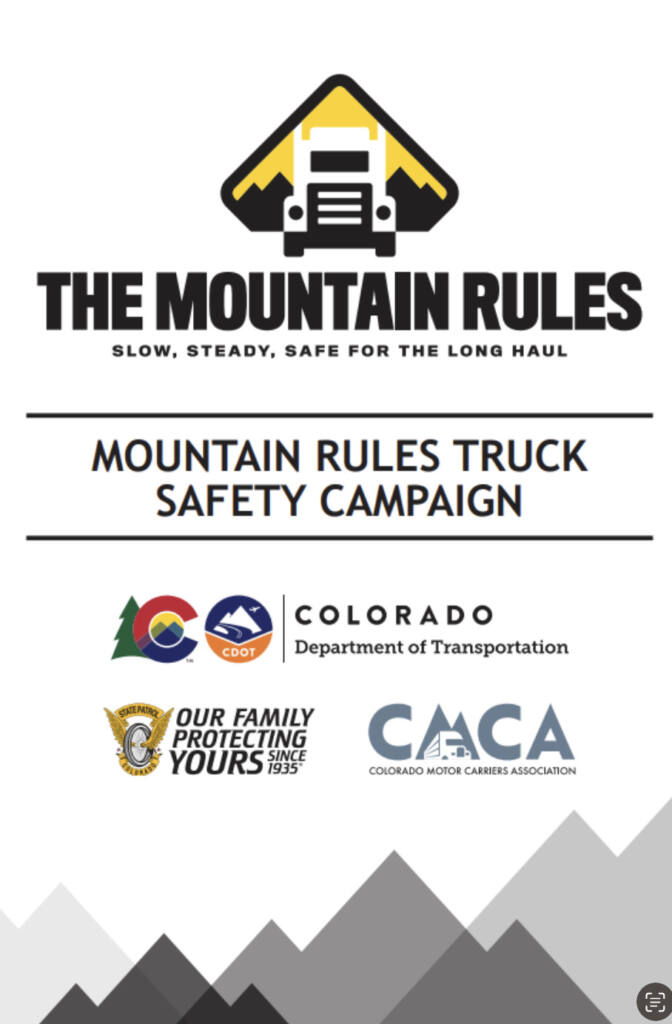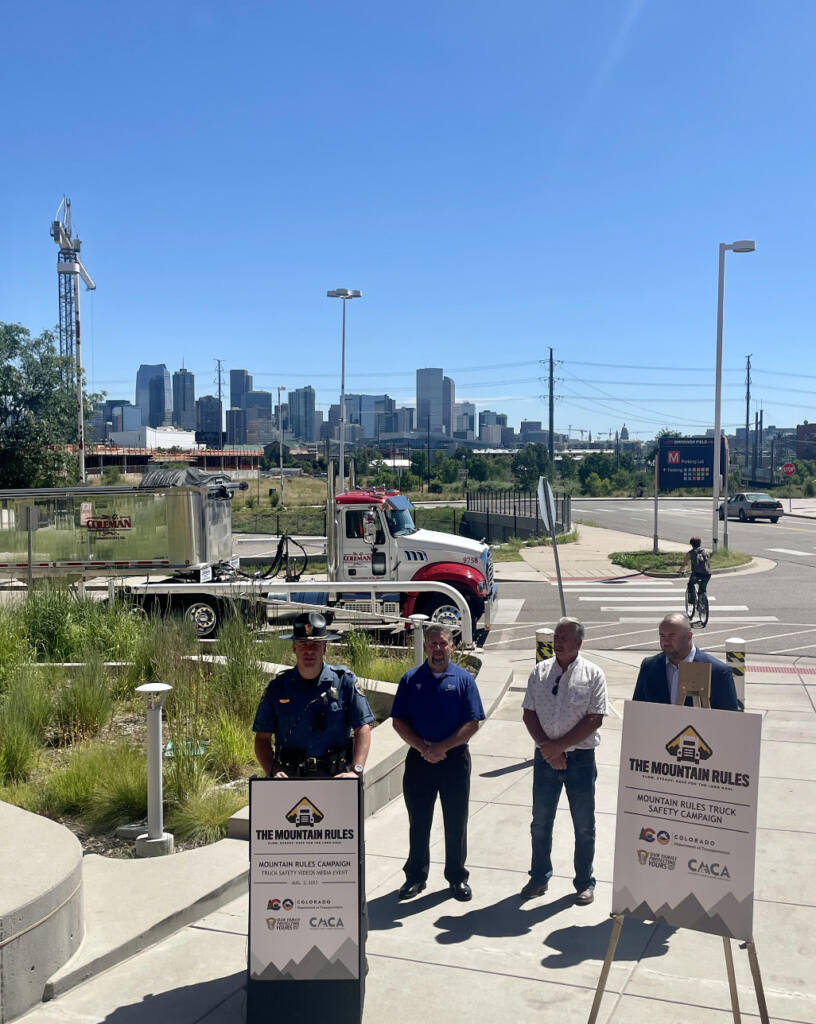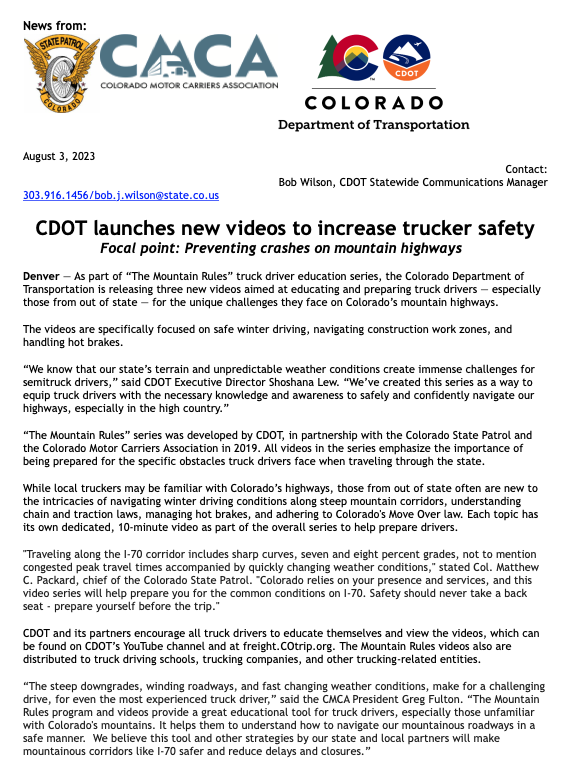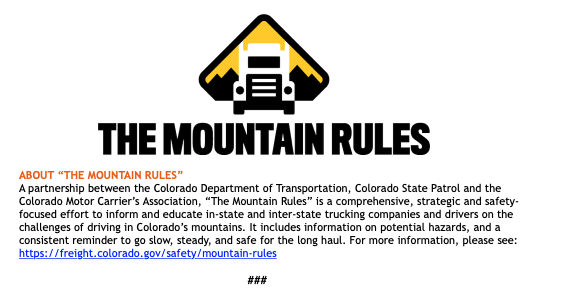 ---
FMCSA to Renew Plan for Carriers to Keep Accident Records 
The Federal Motor Carrier Safety Administration has announced plans to renew its requirement that motor carriers maintain a record of accidents involving their commercial motor vehicles. While the plan does not require carriers to report the accident data to the agency, it must produce it upon inquiry by authorized federal, state or local officials, FMCSA said Aug. 8 in a Federal Register announcement.

---
CVSA Releases 2023 International Roadcheck Results 
The Commercial Vehicle Safety Alliance (CVSA) has released results from this year's International Roadcheck event, held May 16-18 across North America. According to a news release, 59,429 commercial motor vehicles were inspected. A total of 81% of vehicles and 94.5% of drivers inspected did not have any out-of-service violations.
---
Oral Fluid Testing Rolled Out June 1, but Program is Still on Pause 
The DOT has filed a Final Rule allowing oral fluid as an authorized testing method for the presence of unlawful drugs effective June 1. But the U.S. Department of Health and Human Services has yet to certify labs for testing: at least one lab to test primary samples and at least one more to re-test contested samples.
---
Yellow Files for Chapter 11, Blasts Union 
The nearly 100-year-old less-than-truckload carrier and its subsidiaries file for bankruptcy as the fleet's CEO blames the Teamsters union, which represented thousands of Yellow truck drivers, for 'driving our company out of business.'
---
What Drivers Want: How fleets Show Respect With Custom Apps  
What do professional truck drivers want? Randall-Reilly's What Drivers Want survey in 2018 asked drivers if they would rather work for a fleet that paid less but made them feel respected. More than 70 percent of drivers said yes. This sentiment is consistent with 2022 survey results that show respect — or rather the lack thereof — is the underlying reason why drivers change jobs.
---
Brake System Problems Again Top Roadcheck OOS Violations 
During the 72-hour International Roadcheck inspection blitz in May, inspectors put 19% of commercial vehicles inspected out of service for serious safety violations, meaning those trucks were not allowed back on the road until those violations had been corrected. Roadcheck also saw 5.5% of the commercial vehicle drivers put out of service.
---
Senate Bill Would Implement Carrier Selection Standards
The bill would require shippers and brokers to verify that carriers meet insurance and safety requirements before contracting freight to them.
---
CDOT Launches New Videos to Increase Trucker Safety 
The Colorado Department of Transportation (CDOT) is releasing three new videos aimed at educating and preparing truck drivers — especially those from out of state — for the unique challenges they face on Colorado's mountain highways.
---
Side Underride Guard Mandate: Rail Disaster Waiting to Happen? 
The National Highway Traffic Safety Administration's plan to mandate side underride guards may represent one of the costliest trucking mandates of all time. It's being carried out in the name of improved safety, but many in trucking contend it could have the exact opposite impact by leading to disaster on rail crossings.
---
Thank You To Our Advertising Sponsors!