---
Upcoming Events:
Utah Trucking Association Management Conference & Trucking Expo (Sporting Clay Tournament, Expo Hall, Presidents Cup Golf Tournament): May 10th – 12th, 2023
Utah Trucking Association Truck Driving Championship: June 2nd -3rd, 2023
Utah Trucking Association Road Rally; Star Valley Wyoming: June 9th – 10th, 2023
STS Truck Show: July 22nd, 2023
Announcements:
– Application for SUTA Scholarships are available. Deadline for scholarship application is 06/30/23.
Special Offers:
Truckers Against Trafficking came out with an ELD-friendly platform called eTAT. (See Below for More Detail)
OneDigital lines up Financial Educational Seminars. (See Below for More Detail)
The University of Utah , Cal Poly, Montana Tech, and Texas A&M University has developed a new emerging technologies free online specific to site BioHazzard class.
---
Events and Announcements:
May 10th – 12th, 2023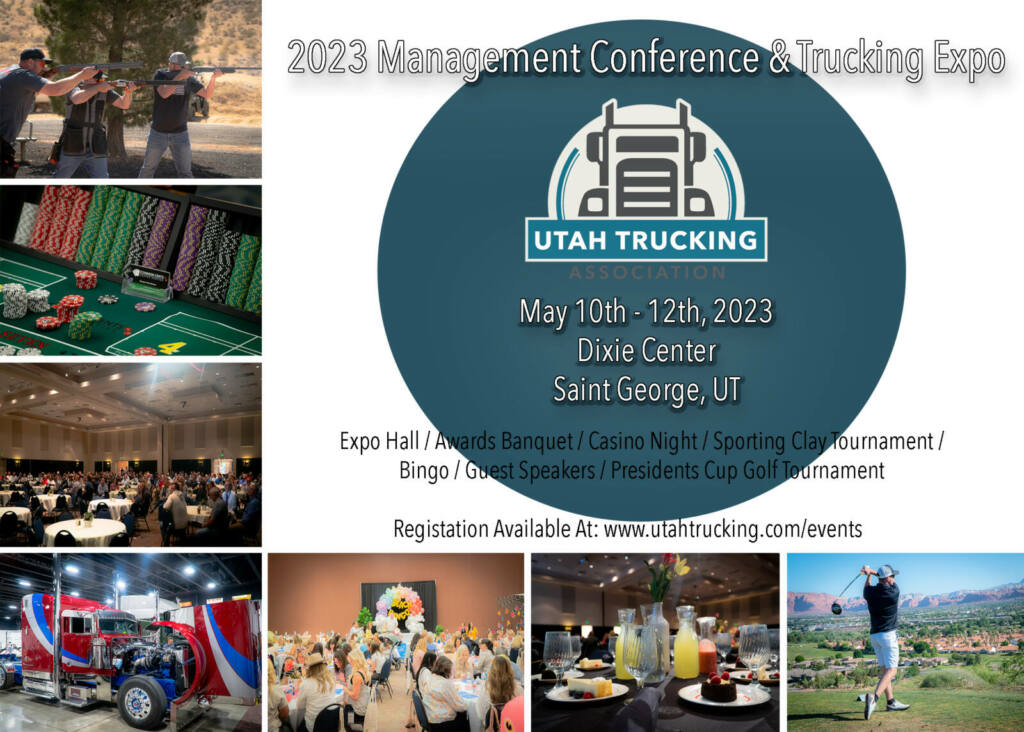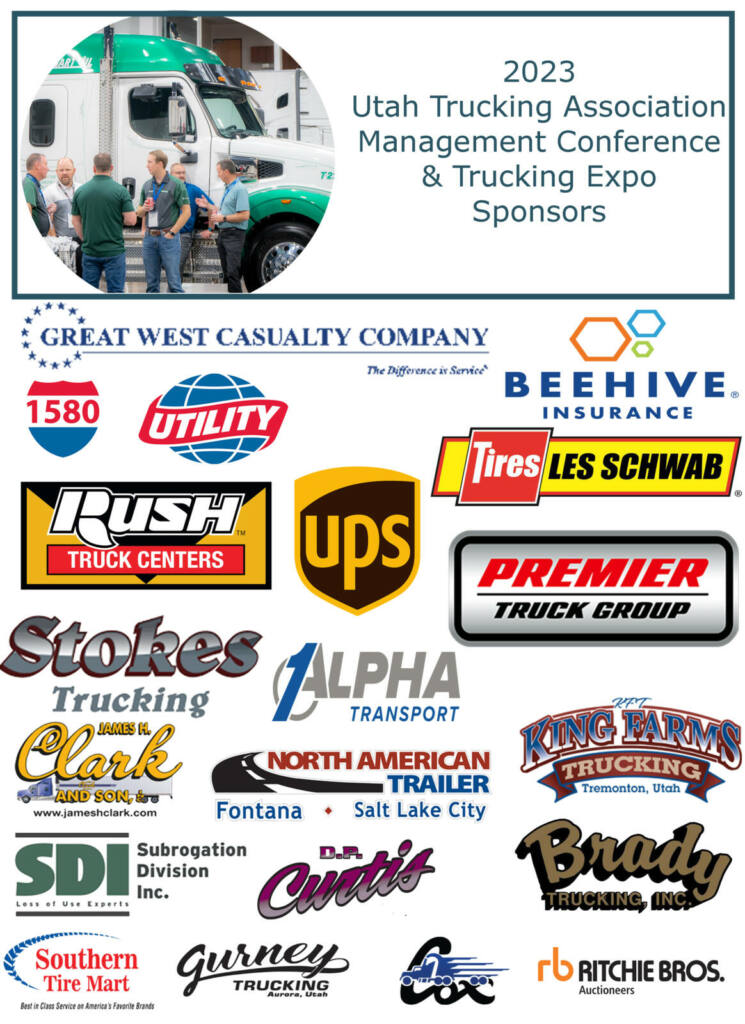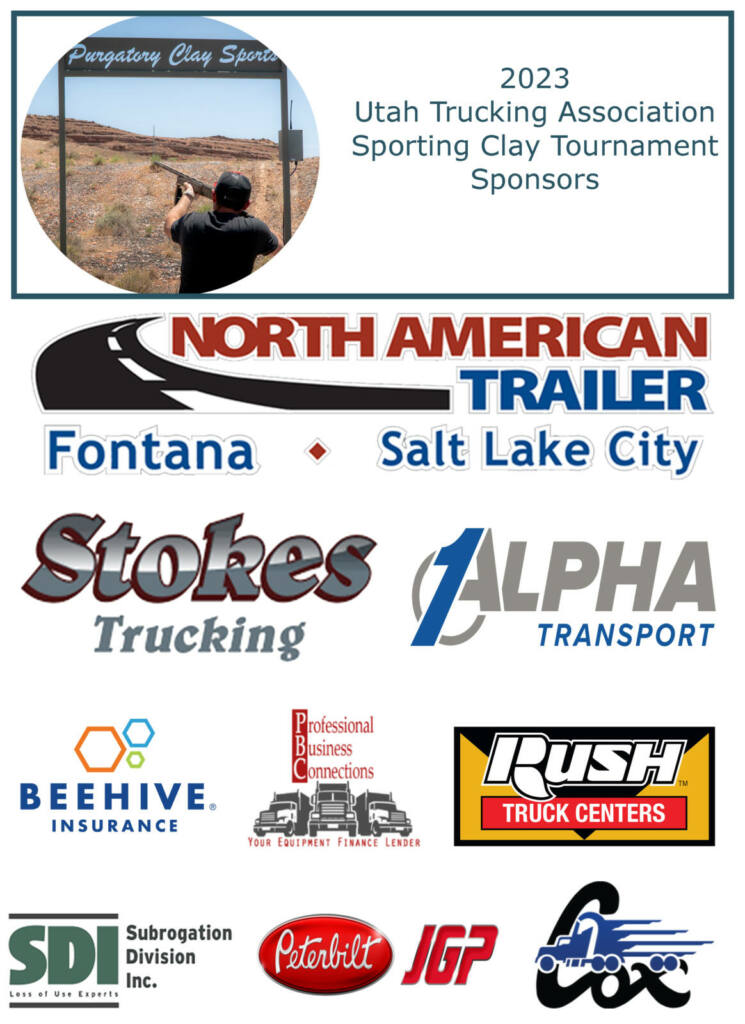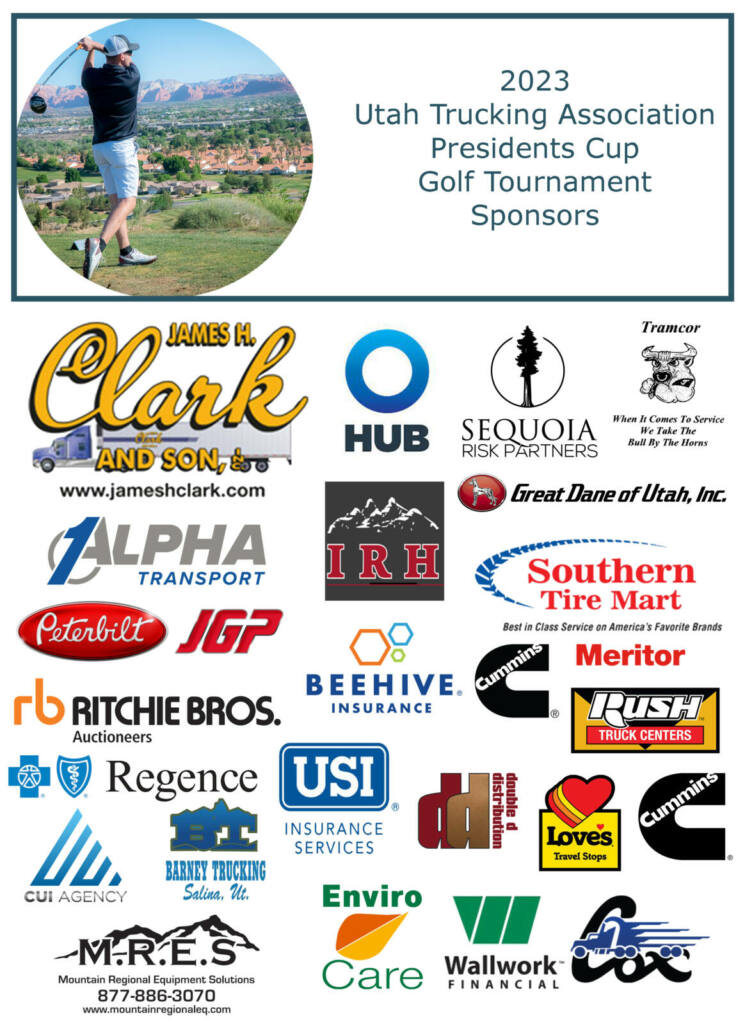 ---
June 2nd – 3rd, 2023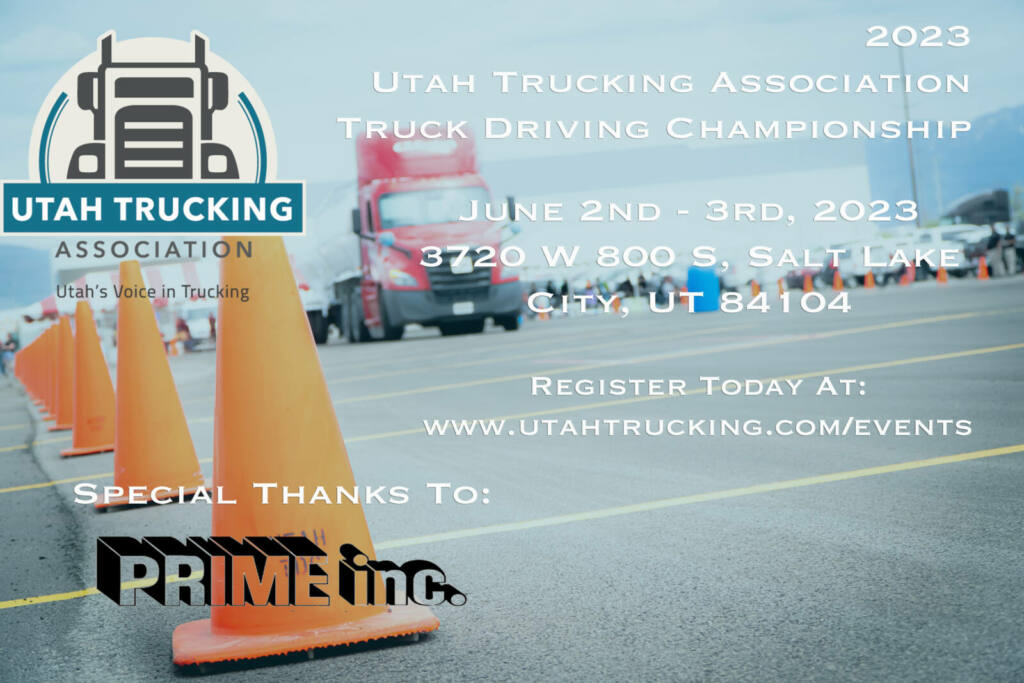 ---
June 9th – 10th, 2023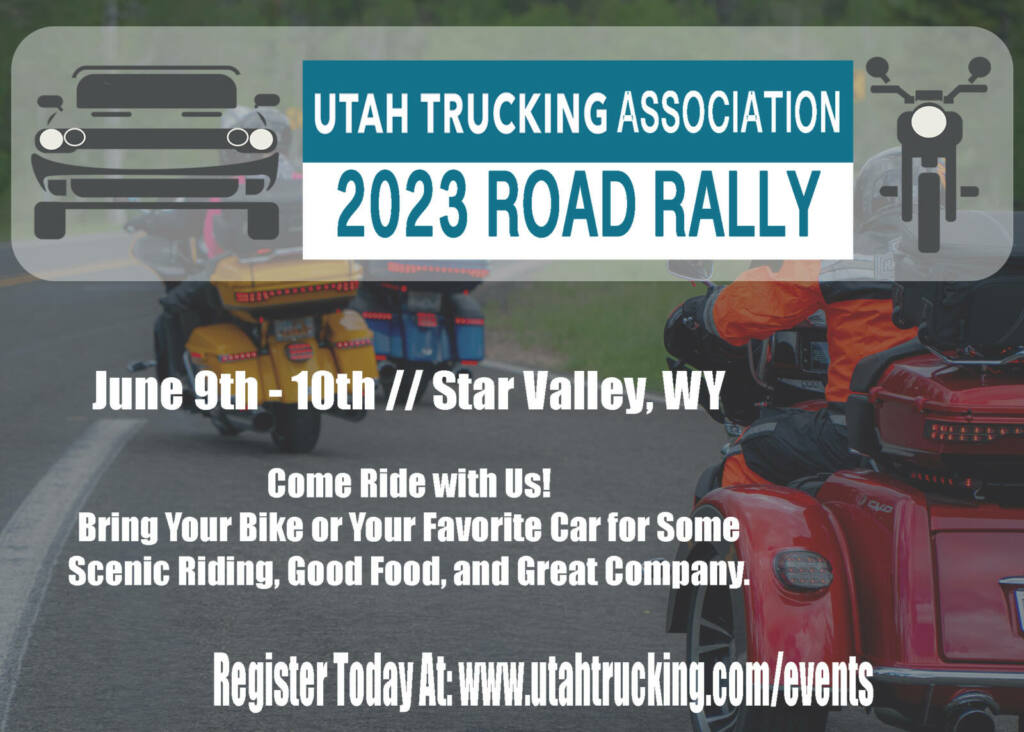 ---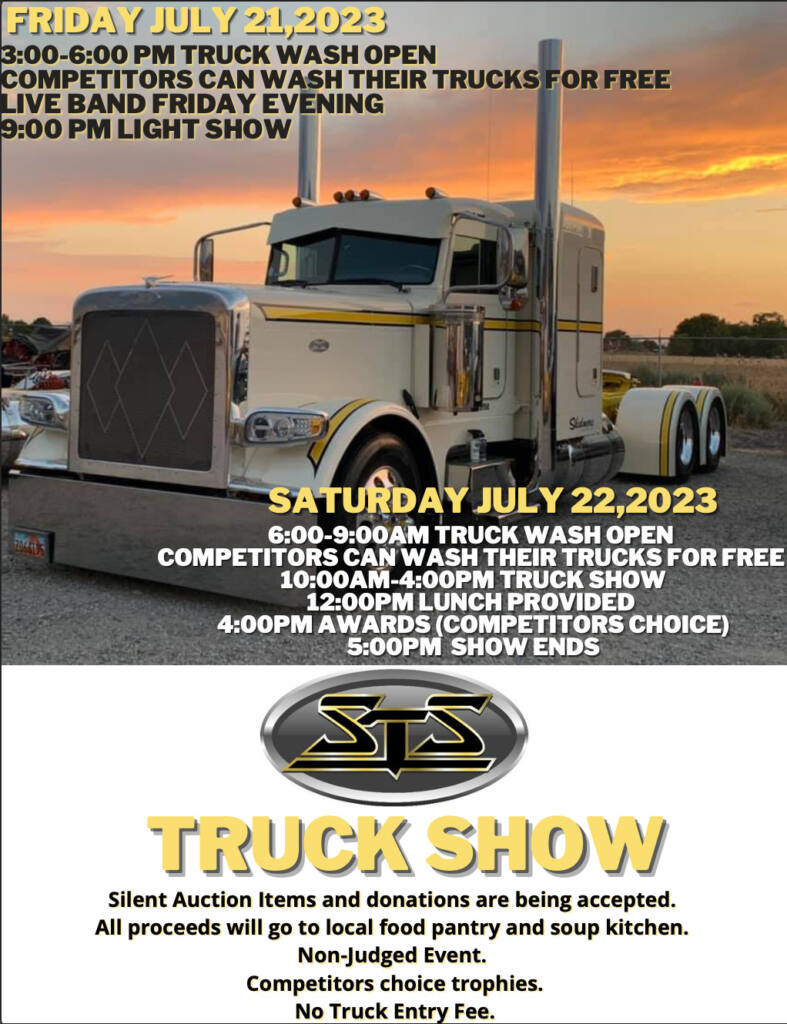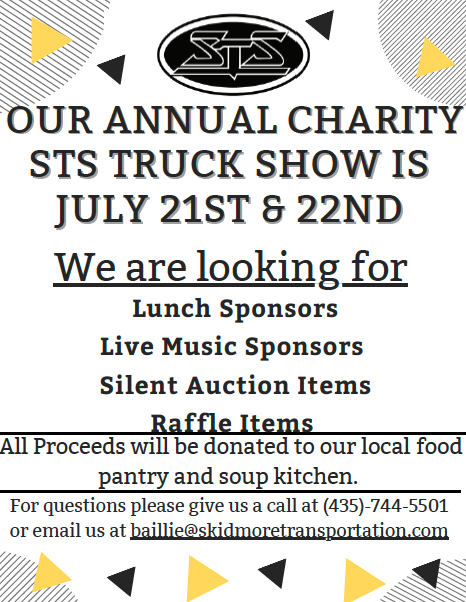 ---
Resources: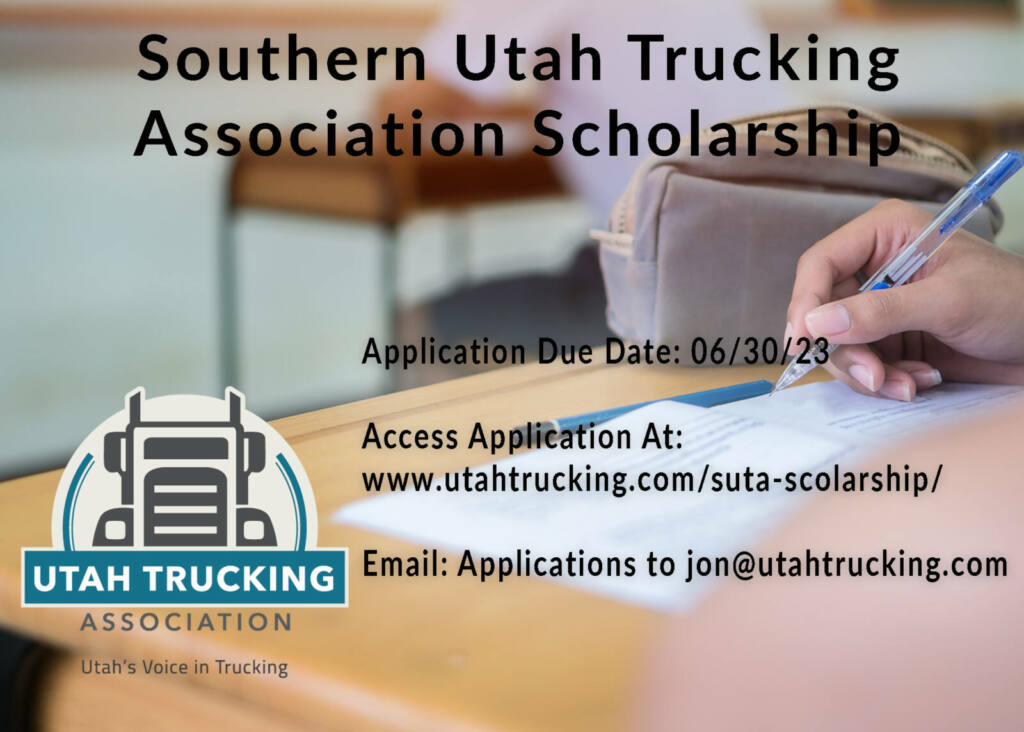 ---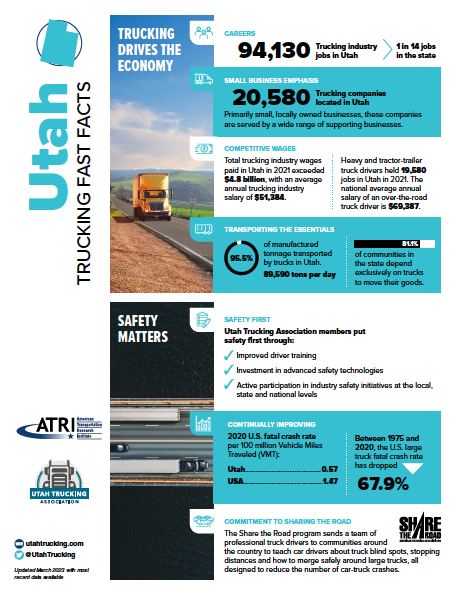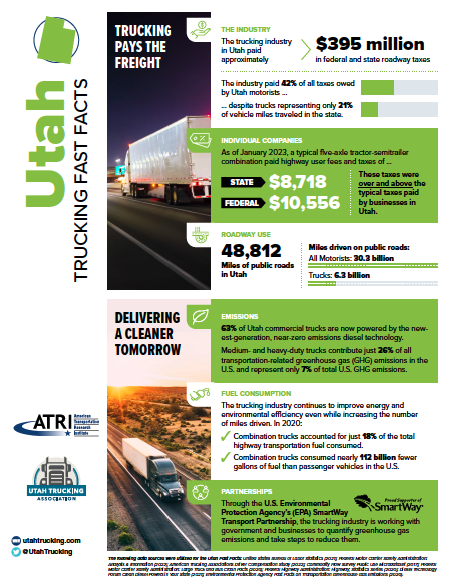 ---
Get More With Access Perks!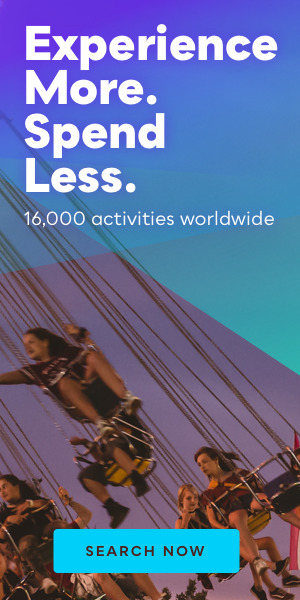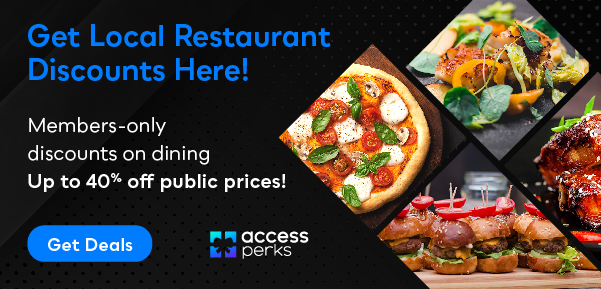 ---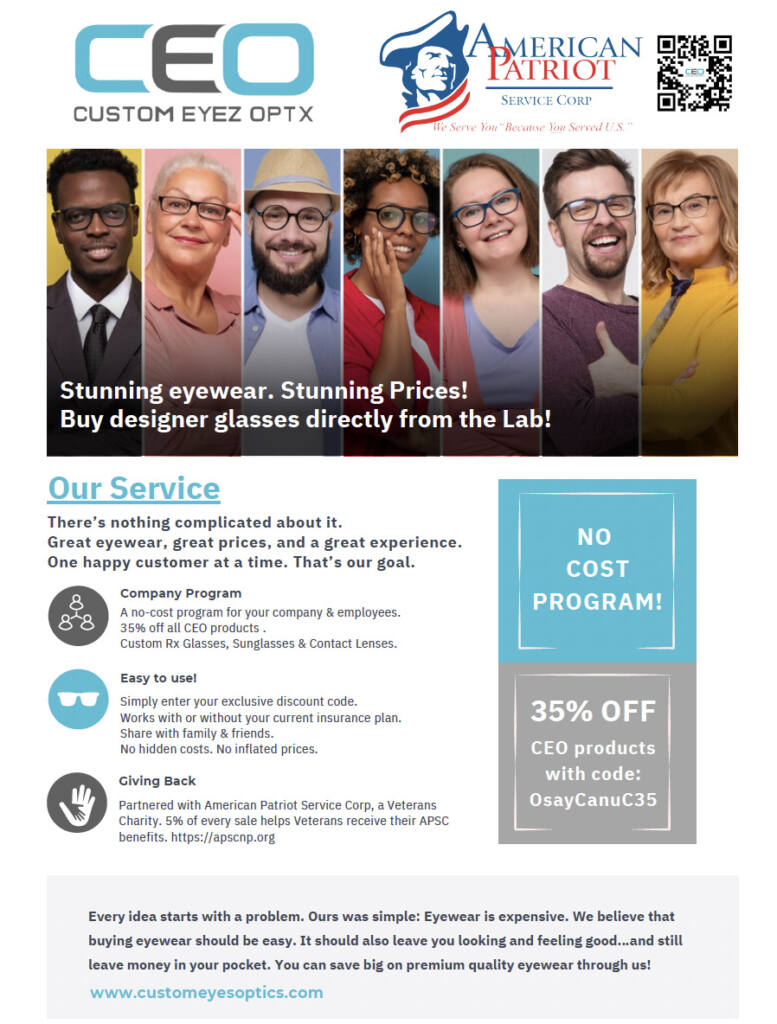 ---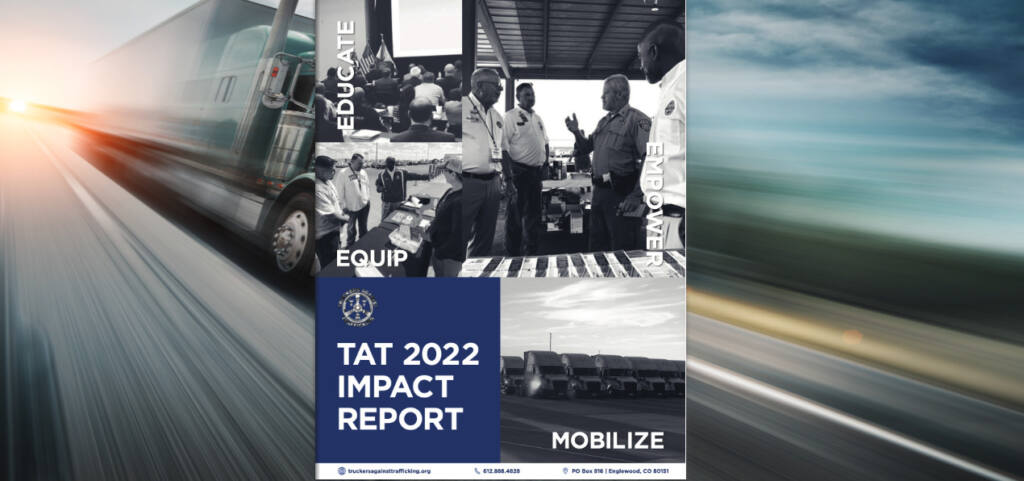 ---
Samba Safety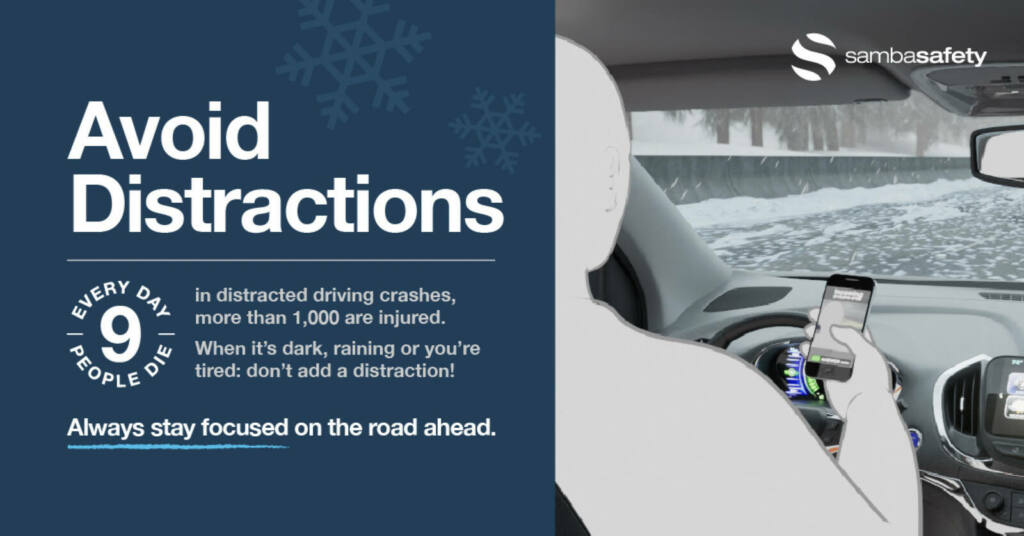 How Telematics Data is Driving New Strategies for Safety and Risk Mitigation
It's common for companies to struggle to understand how their telematics investment fits into their safety program. While these devices provide a large quantity of data, it's often delivered in various formats and systems, making it extremely challenging to extract valuable insights and formulate an accurate risk profile of your drivers.
If you can relate, join us on February 28 at 1 pm ET as our experts explore these challenges in our latest webinar, How Telematics Data is Driving New Strategies for Safety and Risk Mitigation. You'll discover how you can simplify your access to critical telematics data in a way that will completely transform how you identify and mitigate driver risk.
---
Scan the QR Code to Access the UTA's Wreaths Across America Page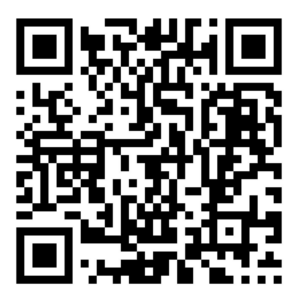 ---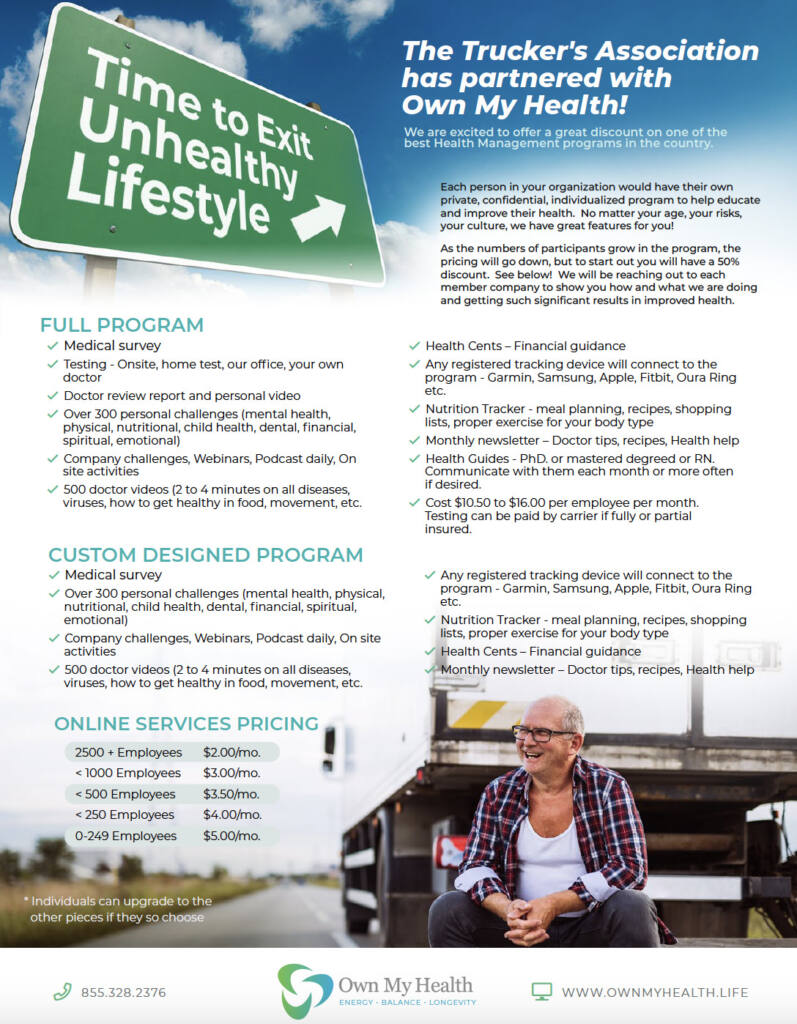 ---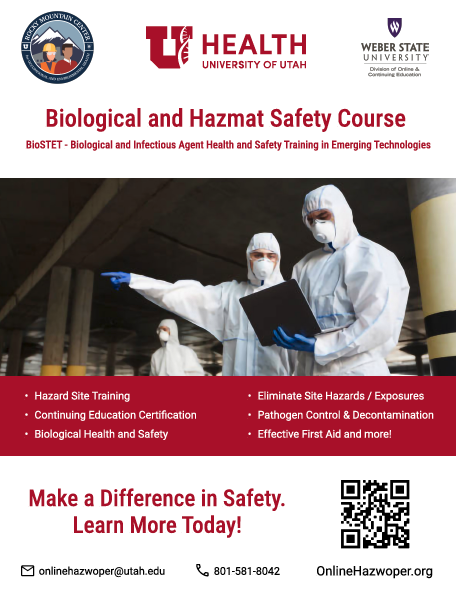 ---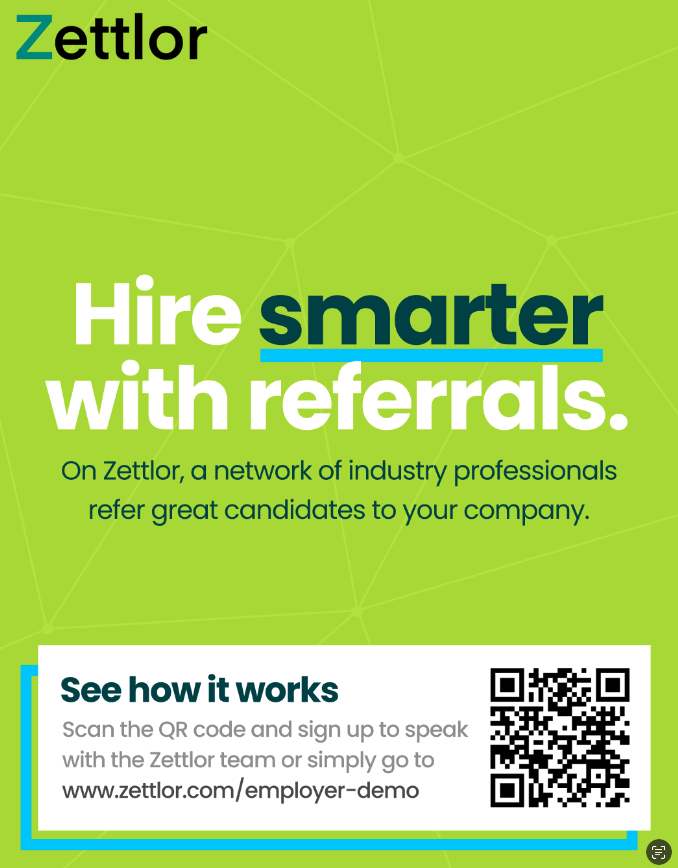 ---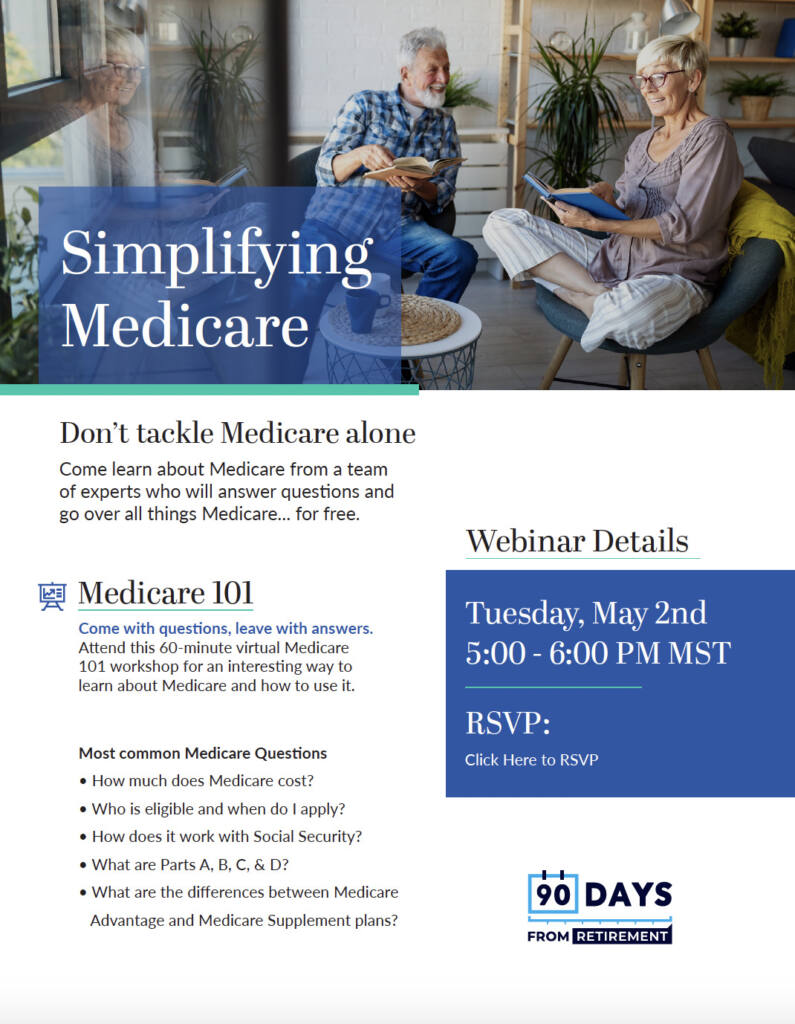 ---
News:
FMCSA Proposes Expanding Types of Non-Preventable Crashes 
The Federal Motor Carrier Safety Administration is planning to expand the number of crash types considered not preventable in the Crash Preventability Determination Program (CPDP), which would allow carriers to have a broader range of non-preventable accidents leave CSA scores unaffected, according to a Federal Register notice. 
---
Will Truckers Embrace Driver-Facing Cameras? New Study Provides Insight
Driver-facing cameras are not popular among the professional truck-driving community. An ATRI survey turned up some interesting feedback about the controversial technology.
---
Trucking Orgs Tee Off on Biden's Zero Emission Plan 
Diesel truck emissions have been a hot-button issue for decades, but with three regulations floated in less than four months it's hit a white-hot nuclear-level of heat.
---
EPA Hosting Public Hearing on Proposed Phase 3 GHG Regs 
A two-day virtual public hearing to be held May 2-3, on EPA's proposal titled, "Greenhouse Gas Emissions Standards for Heavy-Duty Vehicles – Phase 3." An additional session may be held on May 4 if necessary to accommodate more testifiers, the agency noted.
---
NHTSA Pressing Forward With Trailer Side Underride Guard Requirement 
In its notice published Tuesday, NHTSA estimates that 17.2 lives would be saved and 69 serious injuries would be prevented annually when all trailers in a fleet are equipped with side underride guards.
---
Owner-Operators Express Their Most Common Pain Points 
With economic pressures including record inflation, still-high diesel prices, and volatile freight markets hurting the bottom line of even the largest carriers, owner-operators are having to stay on their toes as they navigate the winding roads of an uncertain second quarter.
---
Truck Tonnage Falls 5% in March 
The ATA For-Hire Truck Tonnage Index fell 5% in March to 111.6 on a seasonally adjusted basis compared with 118.8 a year ago. The index fell 5.4% on a sequential basis compared with a reading of 118 in February. The year-over-year decline was the first since August 2021.
---
Thank You To Our Advertising Sponsors!